With this program we are revolutionising the market of modular water games, known as "Water Castles". It is a complete program with modular components manufactured in 3DTech, reproducing the colourful wooden puzzles of yesteryear. Most kids have played with these pieces, creating houses, boats, cars or anything their imagination could produce. The SprayBlocks make use of the visual and tactile power of this concept to generate infinity of children's play areas.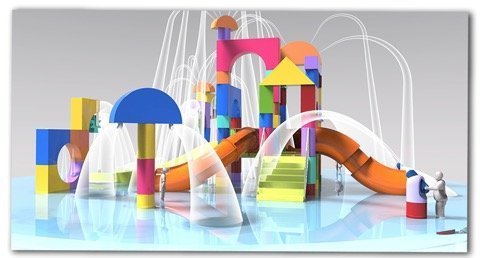 The system is made up of several different-sized square-shaped base pillars, cylinders, semicircles, triangles and arches, with dimensions apt to shape archways and elevated platforms. All the modules are installed threaded onto metallic pillars, where the water conduits are hidden, so that slides and a wide variety of accessories such as windmills, tipping buckets or water cannons can function.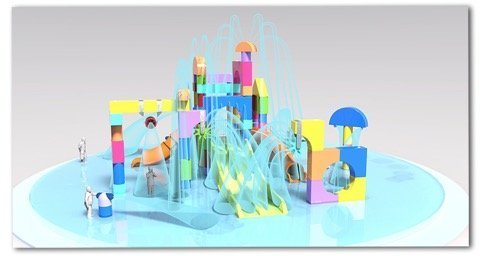 The colourful blocks, installed with a certain, "lack of precision", as if a child had stacked them, complements the visual effect, making them really stand out in aquatic facilities.