This month we propose an ultra-light structure formed by intertwined poles, which tauten bobbins of twisted canvas. Colourful and original shades can be created by generating diverse geometries.
Each pole supports various models of Y-shaped masts, which can be turned in two directions, to either create symmetries or more irregularly crossed shapes. The span of the poles fluctuates between 25 and 30 metres, offering a large, column-free, shaded area.
Motifs or slogans can be added to the canvas through digital printing or micro-perforation. The whole system can be easily assembled and dismantled and its transportation and storage requires little space.
Symmetric, geometric option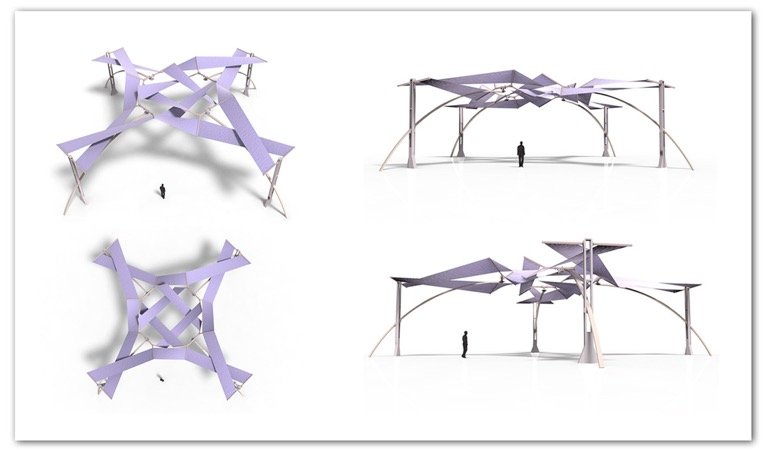 Irregular option.