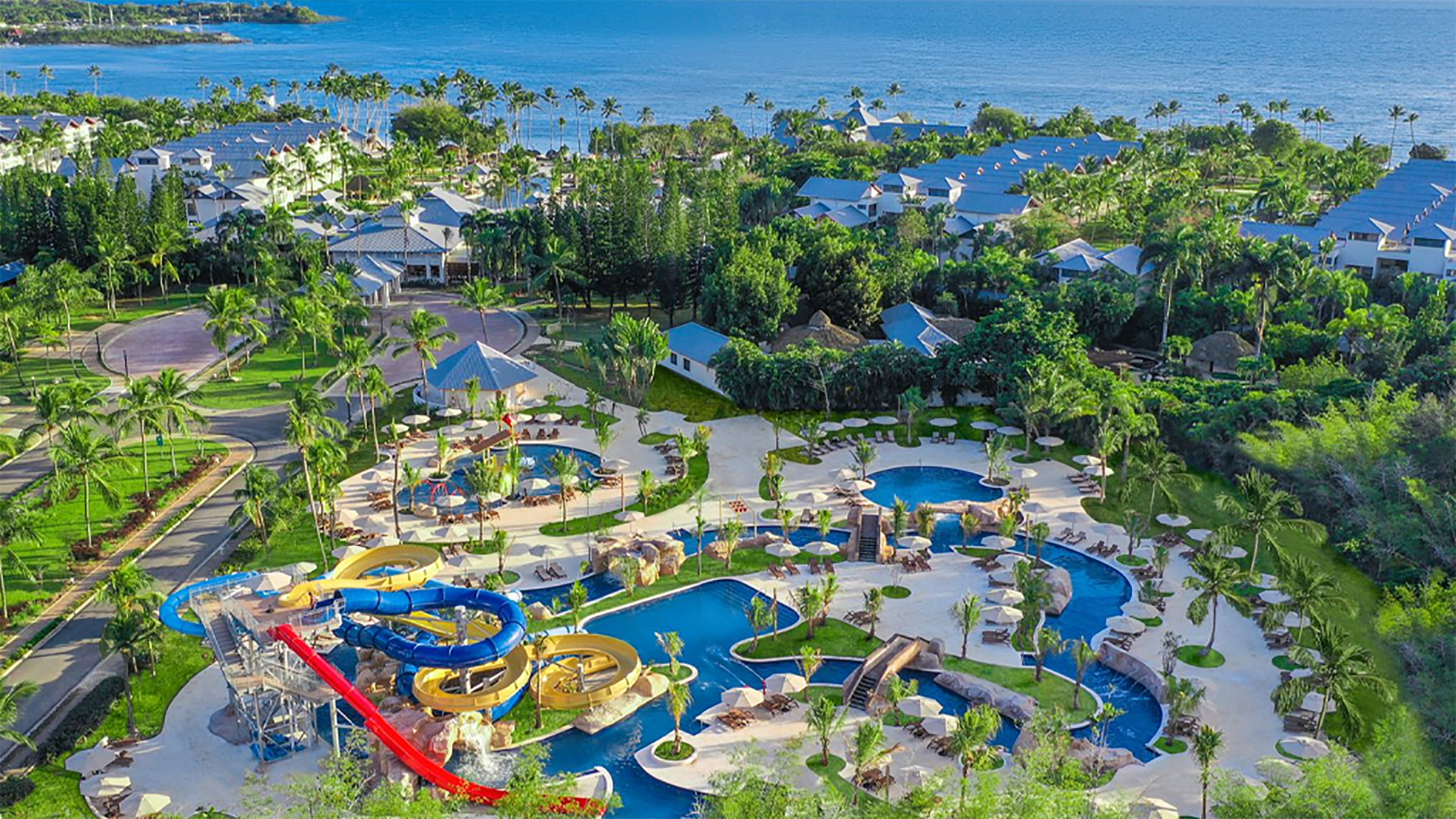 Located in Bayahibe, on the shores of the Caribbean Sea in the east of the Dominican Republic, Hilton La Romana Resort is the world's first all-inclusive Hilton brand hotel. It has 350 rooms geared towards the adult-only segment and 418 for a family audience. The large resort has recently undergone a complete renovation that has involved both an improvement of the rooms and the construction of new facilities. Among the latter, and in order to make the destination more attractive to the family segment, there is a new water park. Amusement Logic was responsible for its design and installation.
The water park is made up of a slide tower with a Black Hole, a Hydrotube, a Crazy River and a Kamikaze slide, attractions suitable for a young, adolescent and adventurous public. For younger children, the Hilton chain chose the Waterparty 13 model, a children's play complex that includes two Hydrotubes and a great selection from the Amusement Logic Spray Toys catalogue: Margarita, three Arches, Water Guns, a Double Jet Column, Pivoting Buckets and much more. This is all accompanied by a Lazy River. For the landscaping and the integration of the water park into the resort's surroundings, Amusement Logic designed a combination of artificial rocks and garden areas.
The Hilton La Romana Resort, which has a varied offer of restaurants, a gymnasium, spa, discotheque, children's club and a conference centre amongst other services, now offers world tourism a complete water park. This represents a unique attraction for tourism in the Bayahibe destination and is undoubtedly a differentiating element in the general activities on offer. The new tourist facilities were inaugurated at the beginning of December, so that the all-inclusive Hilton complex is now perfectly prepared to receive families from all over the world.
Sources: Punta Cana-Bavaro Online, Hilton Hotels.
Further information: Hosteltur, Travel2Latam.