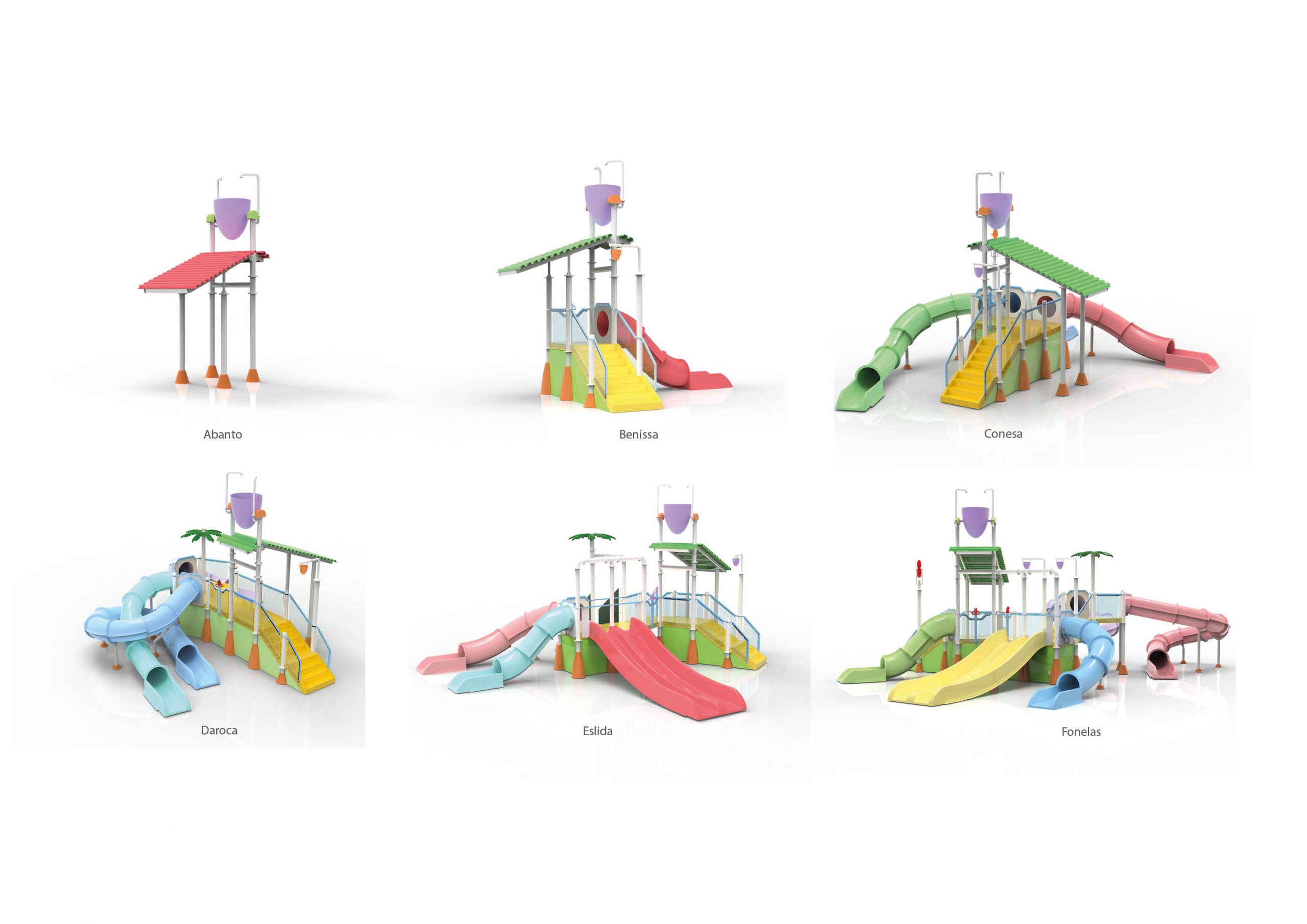 Amusement Logic has many years of experience in the design, manufacture and installation of all kinds of water games. However, this lengthy experience is especially accumulated in an attraction that is currently reaching an advanced level of excellence and standardization, for the benefit of both users and operators. This is the WaterParty.
The product of a natural evolution of the structures traditionally intended for dry play areas, the WaterParty has today become an international reference for children's water games. In addition to the fun and entertainment provided by these original structures, our company adds the playful and refreshing component of water.
We have built WaterParty games all over the world, either as independent attractions or as complementary facilities for numerous hotels and resorts, shopping centres and other urban developments, both indoors and outdoors.
This trajectory has allowed us to refine the WaterParty's design and ergonomics, systematize its manufacture and installation and places us in a position to offer the market an extensive catalogue, with a selection of the most popular models. With an extensive range of colours, as well as different configurations and prices, the catalogue is just a sample of all the possibilities of a modular production and assembly system.
Indeed, this system offers numerous advantages: speed of installation, adaptability to any space, minimum hydraulic installation and, as a consequence, efficiency and profitability. Finally, we must point out that all WaterParty systems can be designed according to an extensive variety of themes. They can therefore be personalised according to the requirements of the storytelling or the corporate profile of any complex or project, at the request of the developer, contractor or end-client.
Please visit our WaterParty catalogue in the catalogue section of our website.