Without a doubt, the Caribbean is one of the world's most dynamic and competitive tourist destinations. Within the Caribbean, the Dominican Republic is one of the countries presenting the greatest growth rates in the tourist sector, during the last decade.
To achieve this success, the offer of sun and beach and the hospitality and friendliness of the Dominican people are complemented with extensive and modern hotel facilities, which respond to and satisfy the needs of an increasingly informed and demanding public.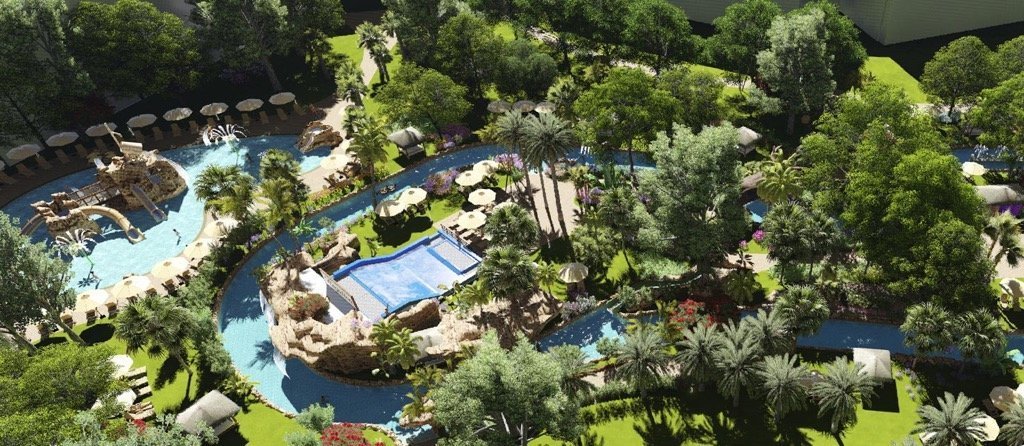 One of the most innovative hotel chains in these regards and one who has an extensive presence in the Caribbean and the Dominican Republic, is the Canadian chain Royalton. From open-access wi-fi throughout the hotel complex and free international calls, to an exclusive waterpark for hotel guests, Royalton is an example of how to provide exquisite service and make guests' stays comfortable, creating unforgettable experiences.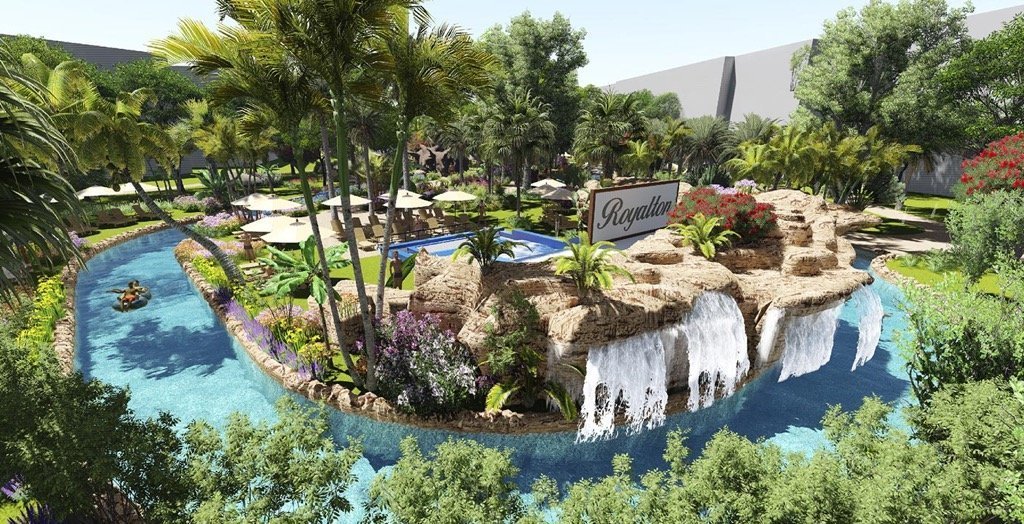 We are delighted that once again, the Royalton chain has counted on us for the design and execution of the aquatic-leisure area in their new hotel project in Playa Bávaro. In this case, we will be developing a spectacular interactive lazy-river set amongst a paradise of plants, dotted with fountains, cascades, grottos, wet-bars and relaxation areas for adults, whilst children will have a magnificent themed pool, filled with slides and aquatic games.
Undoubtedly it will be a new success for Royalton and a memorable experience for the tourists that visit the hotel.