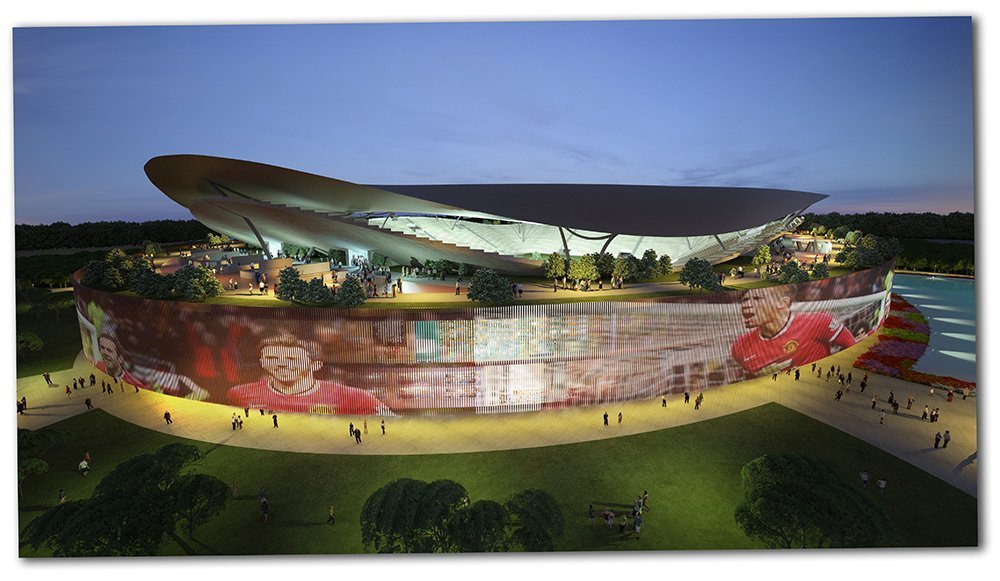 We are currently working on the architectonic design of an advanced football stadium concept.
Aspiring to become something more than just a weekly meeting-point for football fans, this building has a shopping mall, convention centre and hotel, guaranteeing year-through profitability.
On a formal and aesthetic level, the shopping mall forms the Stadium's permeable base. This supports an elegant volume of timber that allows views from the inside and which at night becomes a show of light, thanks to the LED embedded in the wooden slats, allowing the emotion and vibrations of the match to be transmitted outside. Over the vertical layers of wooden there is an extensive gardened terrace, intended to house sale-outlets and fast-food catering on match days and which on week-days become ideal places for shopping mall customers or hotel guests to relax.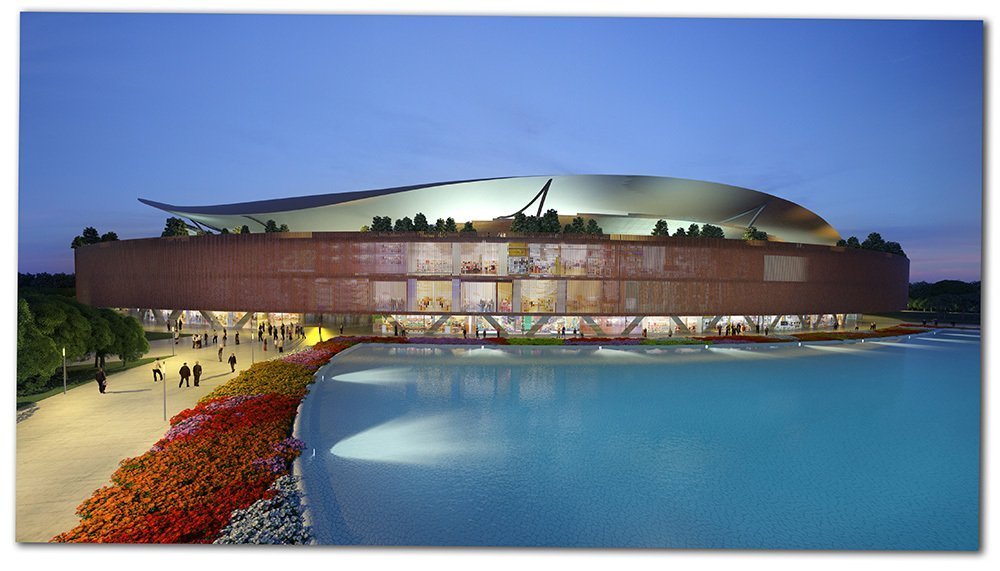 The Stadium stands overhang this majestic architectonic ensemble in a natural and organic way, contributing to the Stadium's contemporary look. The stands are covered with a large textile structure that rests upon the ensemble and draws in the Stadium's space, creating a unique atmosphere.
Amusement Logic's Stadium is pioneer in the use of bioclimatic systems, a cycle of renewable energies, (photovoltaic panels and wind turbines) supply the building. Furthermore, thanks to its large surface area, the re-capture of water allows this building to be a zero net energy one.