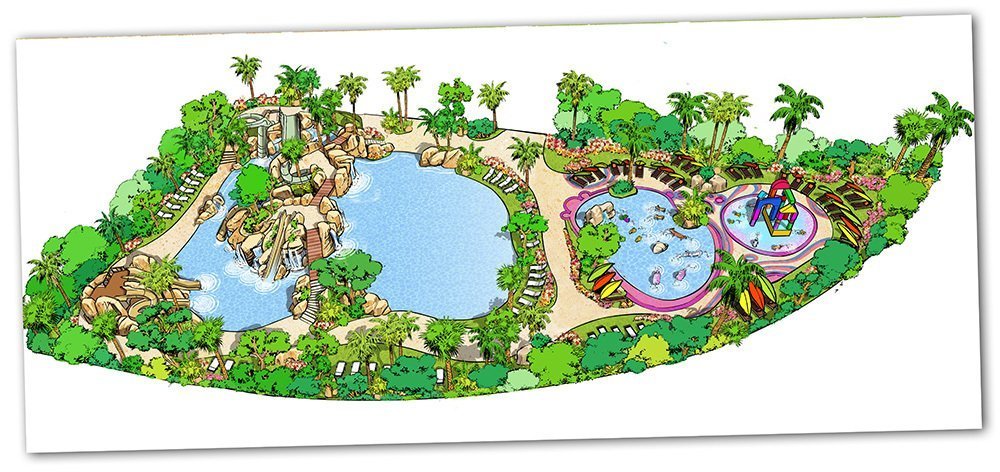 For many years, Magaluf has been associated with low-cost tourism for youngsters, whose excesses have made the headlines too many times.
Driven by a political will to renew the image of the town and by the economic need to reinvent a worn-out tourist model, in recent years Magaluf has been undergoing a gradual transformation, substituting low-cost tourism with tourism for families and couples.
This restructuring has been largely possible thanks to the thorough renovation of the hotel sector, generating a virtuous circle that has consolidated the new "Magaluf" brand and which has seen a change in the type of client and an increase in both room occupancy and average price.
One of the hotel chains involved in this conversion is Sol Meliá, which by 2017 will have finished remodelling the eleven hotel establishments it has in this area. As a world leader, Sol Meliá is aware that the refurbishment of a hotel, especially in a holiday destination, does not just mean modernizing its rooms, but adjusting the leisure activities on offer to be able to attract families.
One of the main elements of the Hotel Sol Barbados rehabilitation is the leisure pool, which Amusement Logic has designed and is now constructing. A densely themed aquatic area with activities for families and people of all ages, that will be one of the hotel's main assets and focus of activity.