The Meliá hotel chain, one of world's largest for vacation tourism, has shown that it's possible to reconvert a mature and deteriorated tourist destination, such as the area of Magaluf was in Mallorca.
Magaluf was a place that youngsters from around Europe associated with all kinds of nightlife and excesses. A type of tourism that brought little revenue and lots of problems.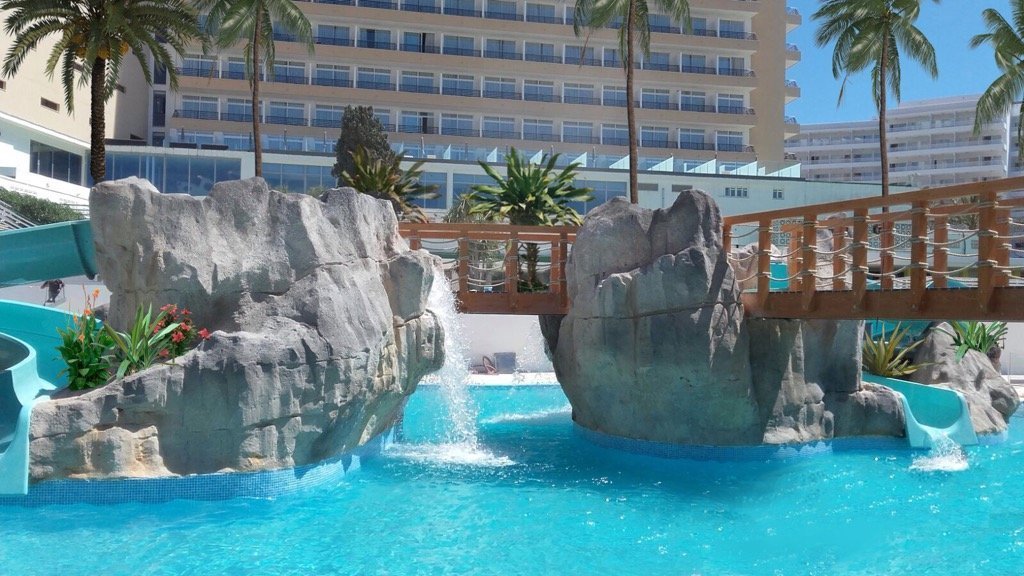 Since 2012, Meliá has invested more than 150 million Euro in remodelling and updating its Magaluf hotels, transforming the area into a quality and family holiday-destination.
The latest to open is the Hotel Sol Barbados, which was completely remodelled. The leisure pool, one of the stars of the refurbishment, was opened this week. With areas of children's games, slides for youngsters and waterfalls and relaxation areas for adults, the space of over 2,000m2, which is densely themed and has exuberant plants, will undoubtedly become the most popular and attractive area of the hotel.
Meliá entrusted Amusement Logic with its design and construction.