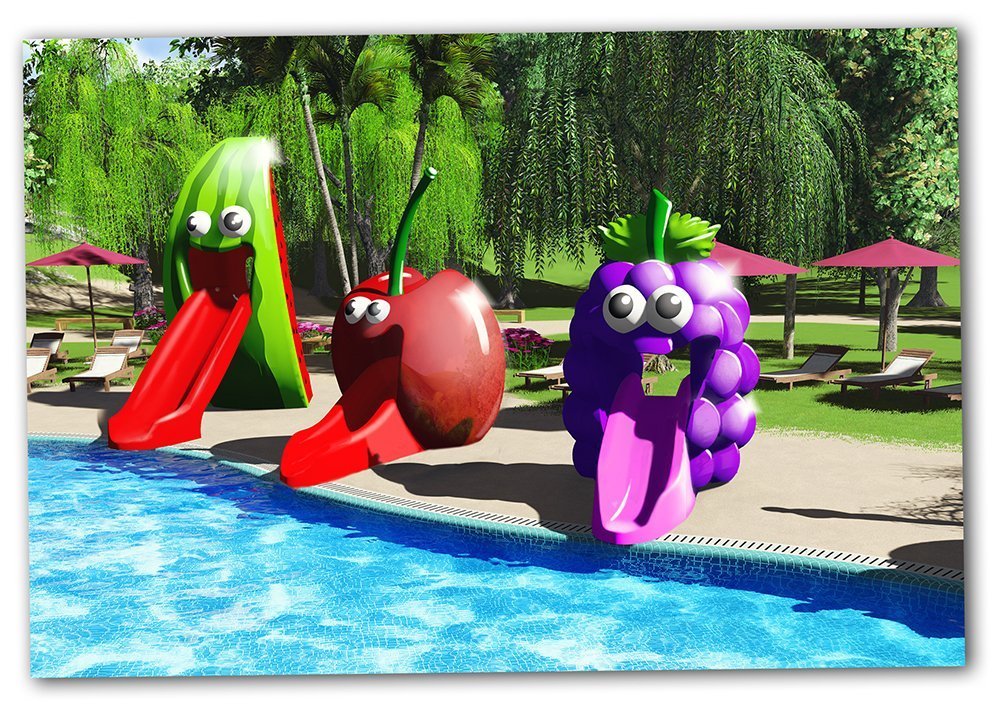 From pomegranates in the Middle East to cherries in Japan, the most universal symbol of life, health and prosperity is undoubtedly fruit. However, it is a theme rarely found in children's facilities.
This is now going to change with the launch of our Happy Fruits line, fun fruit characters that seem to drink up the pool water with their colourful tongues, down which children can slide.
We offer 12 different models divided amongst 3 collections, according to the slide height: Mini (750mm), Maxi (1200 mm) and Super (1600 mm). Their design makes them easy and quick to install on the side of new or existing pools.
This line aims to move beyond traditional waterslides with kid-friendly positive elements, that perfectly complement a range of diverse environments.