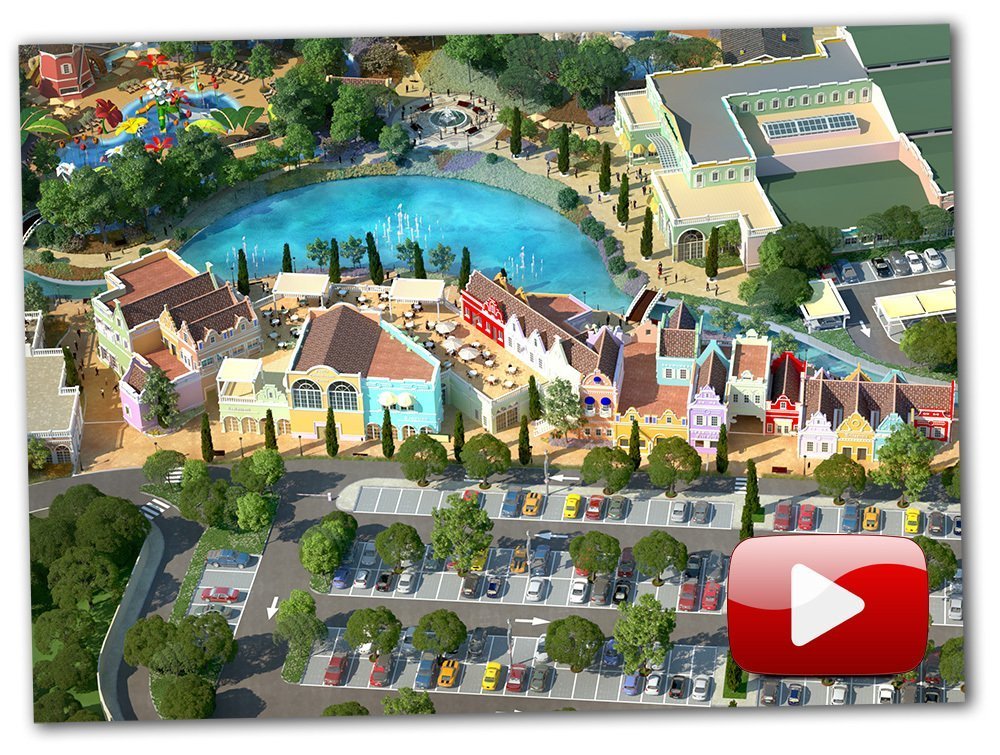 The population of the Netherlands, (13 million), is exceeded by its diaspora, with an estimated 15 million Dutch descendants spread right across the globe. The emigrations were due as much to the flooding of its territory, as the trading spirit that lead them to set up in such distant places as Chile, South Africa or Taiwan.
In homage to Dutch heritage, one of our clients has commissioned the design of their complex with theming that is strongly inspired by the Netherlands. The project includes a shopping mall, conventions and events centre, a waterpark with outdoor areas and an extreme adventure park.

In this video you can see the sloped gables of the façades and the tulip-filled gardens, images that evoke Holland's landscapes and cities.