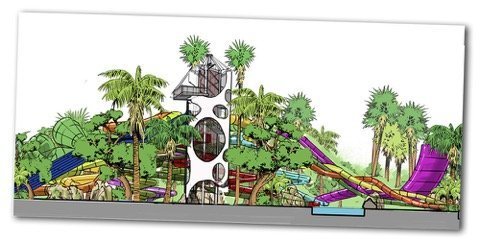 The rise of leisure in China is allowing the development of projects that are remarkable due to their size, but also innovative in their content. Macau's casinos rival those of Las Vegas, Shanghai's amusement parks rival those of Paris, the beach resorts in Hainan compete with the Caribbean. However, they surprise everyone not just because of their grandeur, but also because of what they have to offer.
Something similar is happening with waterparks, where a high level of competitiveness is making everyone sharpen their pencils, so to speak. The first wave of enormous groups of attractions passed over the last decade and now more than 200 parks are operating in the country. The boom had some negative consequences, especially in the quality of the facilities, however, clients are now demanding quality experiences be created.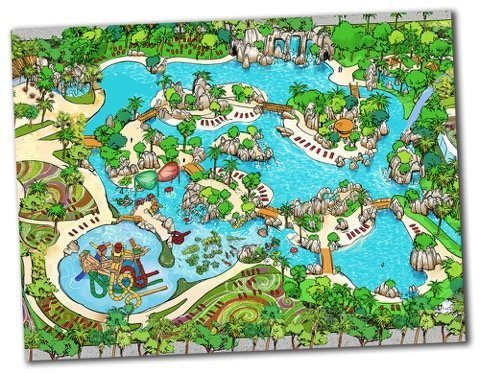 Such as the project entrusted to us in Zhejiang, a province with some 55 million inhabitants and with several leisure facilities in operation. For this project, we have to find a balance between public capacity and landscaping beauty, something that we resolved through colourful landscape design and modern structures.
There are extensive bathing areas and they are segregated by theming elements, making use of the surrounding area's natural greenery. It has been designed to accommodate a maximum of 9000 people on a peak day and according to the forecasts, return on investment will be reached in just over 3 years. We will keep you abreast of this project's future development.