We're offering you another sample from our range of dynamic façade designs, in this case also envisioned with a double purpose, one functional and another aesthetic. From a practical point of view, we have developed it as a protective element against solar radiation. From a visual perspective, the presence of this new architectural skin updates the building's image and integrates it solidly into the stream of contemporary architecture. As a result of this fusion of objectives, we arrived at the design of this new façade.
Our proposal consists of a series of animated panels, distributed in horizontal rows, with a movement pattern that can be coordinated, alternated or kept independent for each module. This versatility in the panels' mobility allows for numerous composition possibilities, as you can see in the video we're offering. A wave effect, opposite curves, openings in different positions, are just some of those possibilities.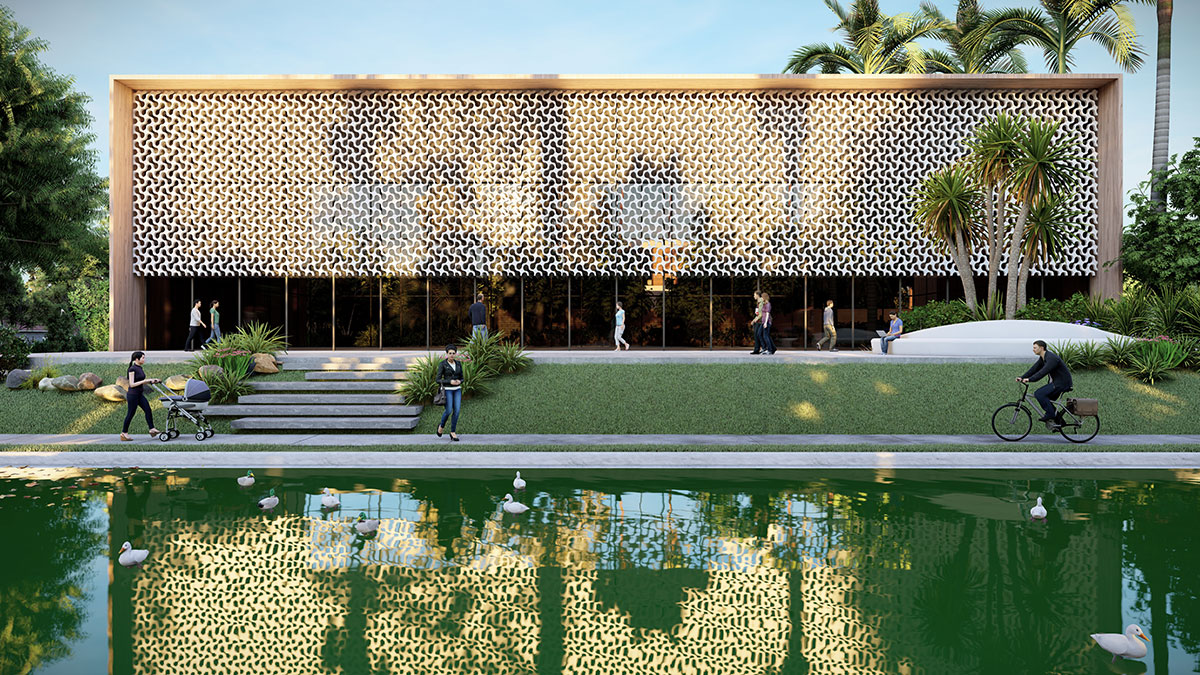 To all the aforementioned we add the option of the fretwork of the panels, to enrich the façade's visual aspect. Different fretwork patterns will result in different compositions of the whole work. Again, this method's versatility is practically limitless, so that the resulting skin can be adapted to each building's use, to suit local culture and taste, or the wishes of its developer or owner. In addition, the panels' transparency will be determined by the type of design of their fretwork. Amongst the options offered by the system are opaque panels for warmer locations with high solar radiation, or panels that allow more light to pass through, for countries where the entry of sunshine is welcomed.
On the other hand, the panels that make up this architectural skin are easily removable and replaceable, which offers further potential to update the building's image at a minimum cost. Finally, we should highlight that the panels' design makes them wind-resistant, as well as representing an element of closure and protection for the building, therefore, raising the level of security.