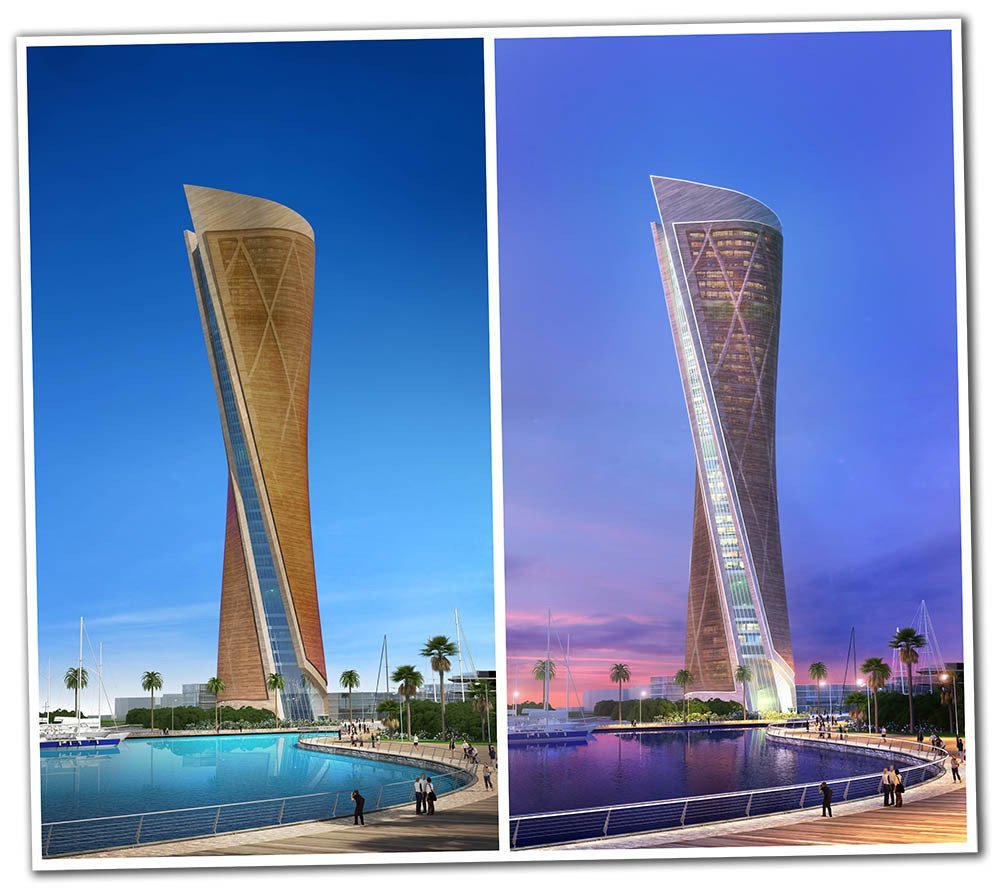 We are currently working on an ambitious architectural project. We have created a truly sculptural piece, with its own meaning and essence that go beyond beating height records.
Designed as a work of art and incorporating the highest levels of bioclimatic and structural technology, the 36-floor, 176-metre tower has a translucent façade, which provides the building with sufficient year-through protection from the sun, allowing 360º vistas from inside the offices and lofts. The 2,200m2 of vertical gardens that are located on different levels generate small oases, which function as havens where the building's occupants can rest and relax.
The structural system is seen on the façade and in the core, allowing pillar-less open floors that provide total flexibility in the layout of all the stories, which due to the building's organic shape, vary from 1000 to 560 m2.
The tower's unique and remarkable shape stands out at night thanks to the LED lighting, a spectacular dynamic that not only outlines the building's structure and silhouette, but also highlights and gives movement to the vertical cascade that runs down the height of the tower, making it a main landmark in the city.