In Amusement Logic we're continuing to explore the possibilities offered by accordion façades and enclosures.
This is a suitable solution for façades that require protection, as well as additional ventilation and lighting possibilities. The accordion façade works by rotating a pattern of vertical panels, one over the other and towards both sides of the façade. These panels slide on camouflaged rails.
All the panels of the façade are in the same plane when unfolded, as we can see in our design. The closed vertical panels seem to completely seal off the building, yet each one is perforated by wefts with a stylised leaf design that filters the light and evokes natural environments. Otherwise, these fretworked shapes in the panels make for a very elegant and clean design.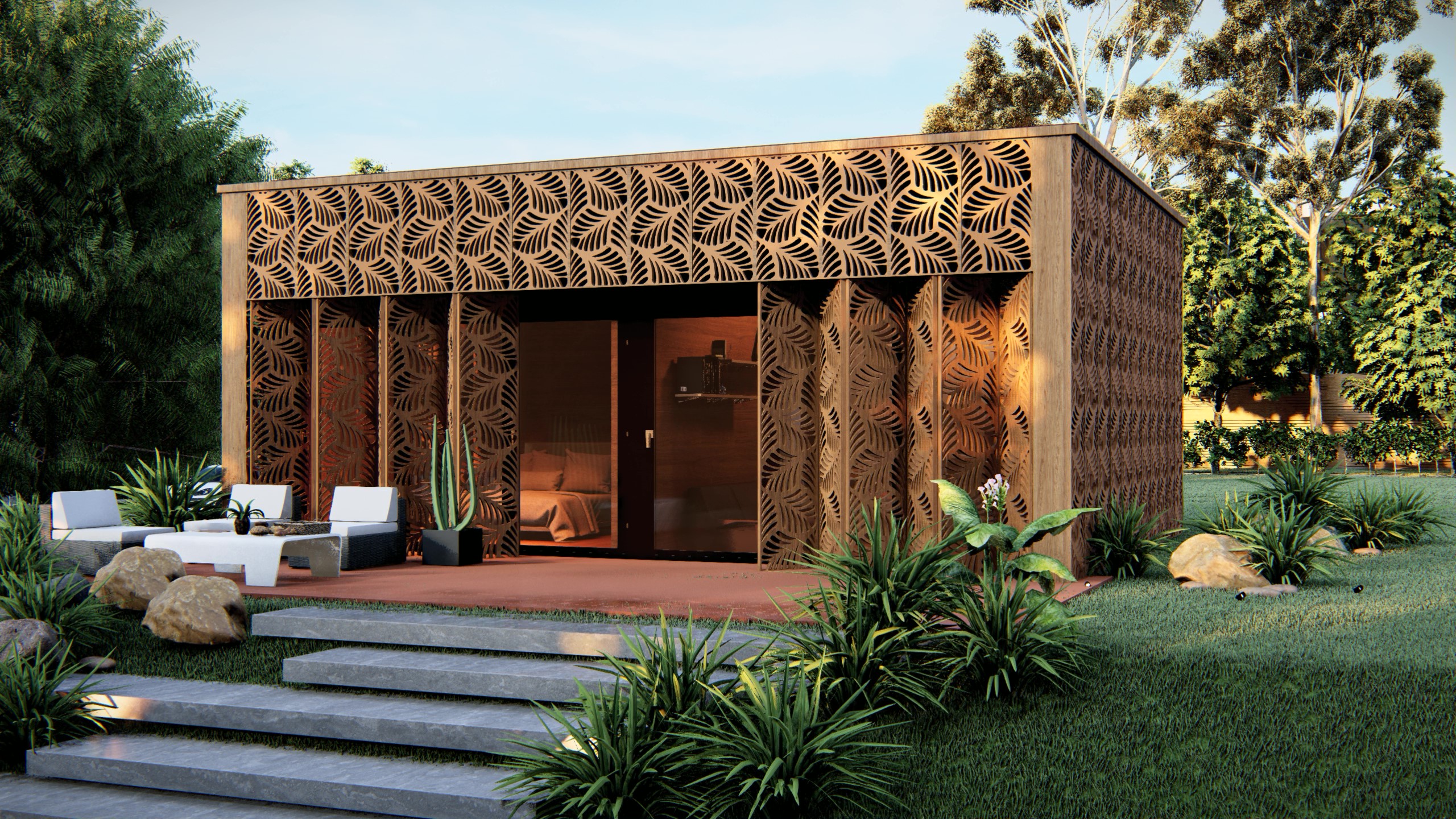 Creativity in the design of the panel patterns is key to giving them a contemporary look. We can therefore study patterns that move away from geometric, rigid forms and ones which give the façade dynamism and freshness. In our design, the resulting latticework allows a constant flow of air, as well as reducing solar radiation.
Amusement Logic also offers the possibility of applying the folding geometry of the façade to the clean lines of our prefabricated modules MagiCube