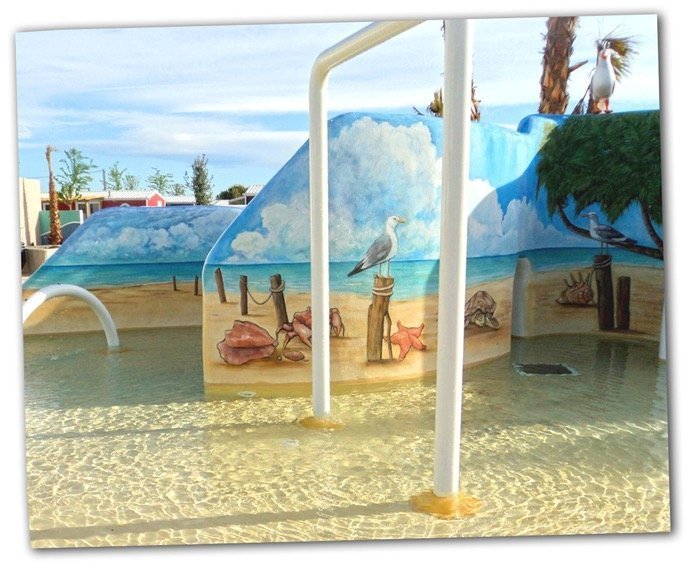 Camping L'Hermitage, situated in Valras, France, opened its doors in mid-April for the 2014 season. New this year, as well as the campsite's expansion and the offer of new mobile-homes, is the remodeling of the aquatic area, designed and built by Amusement Logic.
From the beginning, the project was a challenge, with some element requirements being almost impossible to satisfy: in its already limited and compact space, we had to maintain the existing facilities and integrate them with the new ones, increasing the capacity without being able to increase the terrain's area, adding an indoor pool, creating a children's area and of course, all within the available budget.
By working closely with the client, preparing proposal after proposal, suggesting ingenious and bold solutions and in short, lending all our technical and creative skills to the project, we were able to agree upon a final solution with the client.
From this newsletter, we would like to thank the Cremers family, Bruno and Marie, for trusting in us. We know this has been a tough and stressful year for you: the pressures of forming part of the Yelloh! chain, with its high standards, the expansion of the campsite with new bungalows and the pools' remodeling. You have achieved in one season, what would take many campsites years to accomplish.
Now is the moment for customers to enjoy the campsite and for you to be proud of achieving this. We were so pleased to see the smile on your faces at the end of the project, when you told us you were happy with the result. Now we only have the remodeling of the old pool left to do!