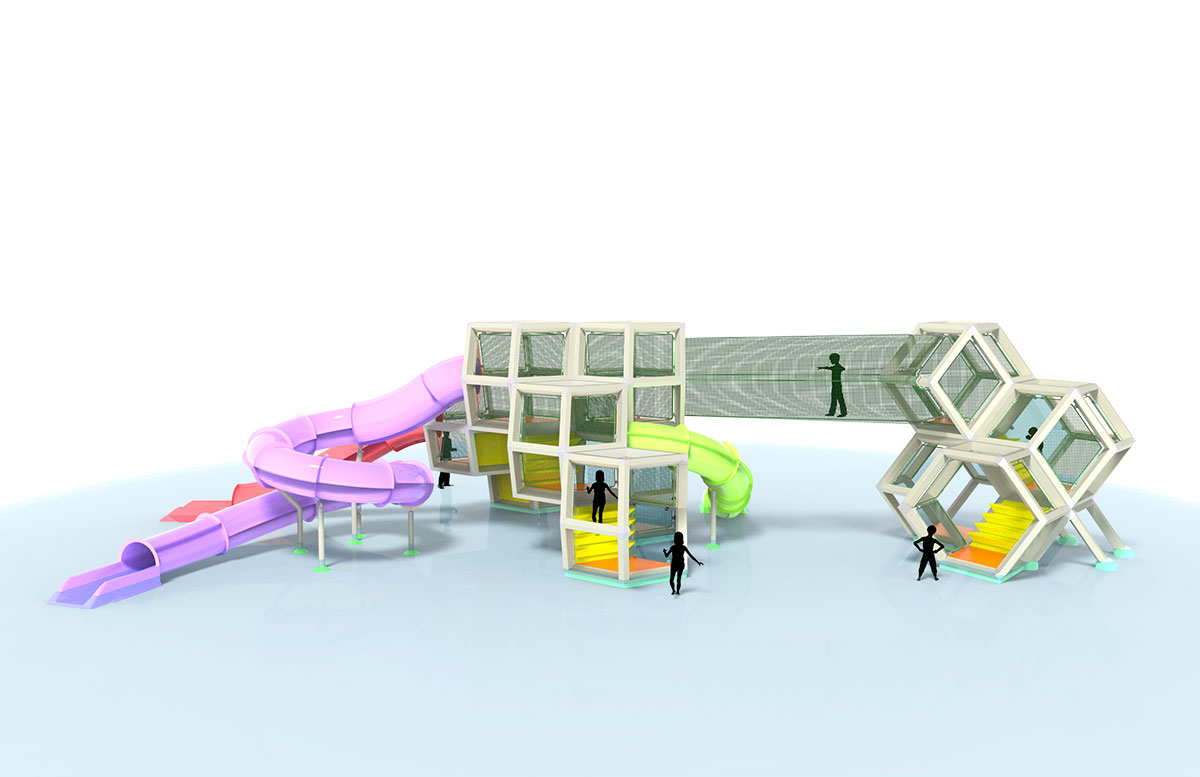 We're presenting a new concept of modular play structure, based on a rhombohedral polyhedron. A new type of playing space with labyrinth-like passages, crooked stairs and perspectives that deceive, to strengthen kids' minds; when they think they're seeing a square panel in perspective, they're really seeing rhombuses.
Combined with slides, ramps and net bridges, the play structure allows for countless combinations to adapt to any recreational, indoor, outdoor or aquatic space.
Designed to educate through play, because things are not always what they seem.