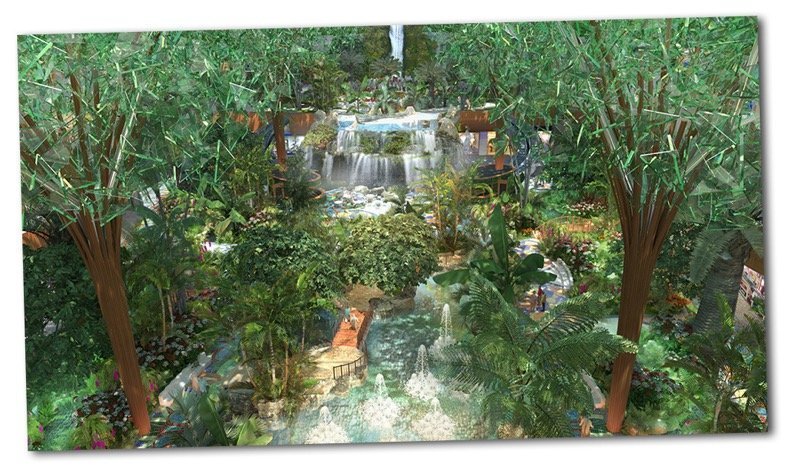 The art of garden design for aesthetic purposes, dates back to the birth of the first civilisations. Landscape design, the most appropriate name for the design of public environments, takes into account the vegetation, as well as the land's slopes and contours and the movement of people and water.
Landscape architecture refers to the different and varied disciplines that revolve around the study and design of the landscape in its relation to architectonic forms. Landscape architecture, as we understand it in contemporary society, not only designs public and private parks. It also develops urban surroundings, communication roads and environments for leisure and study. It is concerned with both the aesthetic and environmental quality and its purpose is to improve the standard of living of human beings, animals and plants.
In this way, landscape architecture appears around us at almost every turn: during our journey on highways and roads to our places of work, in sports arenas, in our neighbourhoods and town squares, in the mall, in the zoo and in the public spaces that we see from our window. Always seeking harmony between natural and architectonic environments, creating human and habitable spaces, combining art and design with scientific and humanistic knowledge.
We have talked about aesthetic purposes, the search for harmony and the humanisation of the environment. So what is Amusement Logic's main concern when undertaking the design of a landscape environment? Firstly, understanding that each culture possesses its own model of beauty and as such, the conditions that trigger an aesthetic experience in the spectator can be, have been and are, highly diverse. We work for clients from all over the world and by studying their cultures, we have learnt to assimilate and discover those features that define each particular landscape concept, which produces aesthetic emotion and pleasure. We also understand that each era has its own notion of what is deemed to be beautiful, that aesthetics depend on the historical trend and that the designer's job is to be attentive and learn from the different tendencies and novelties in the field of landscape architecture.
All this knowledge should be put at the service of the designer's creativity, in order to attain the mental energy necessary for the production of a design that is always new, efficient and which exceeds all client and visitor expectations.