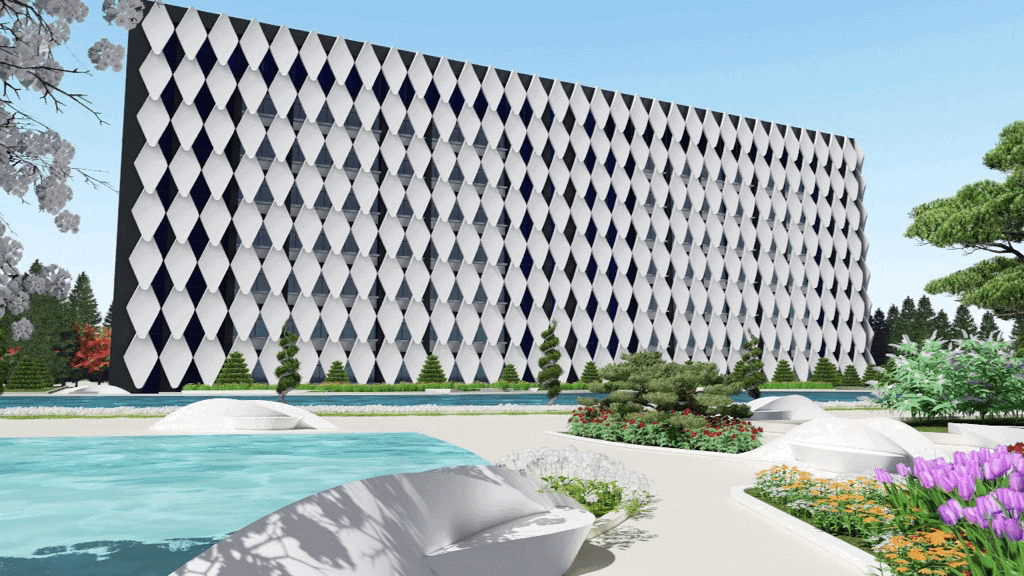 We're continuing this month with another example of our study of the concept "the building's skin", this time with an attractive development; the creation of kinetic façades.
A kinetic façade implies the movement of some or all of its composing elements, with the aim of meeting aesthetic objectives, as well as energy optimisation. We also control investment by optimising the size and weight of the pieces, so they don't require excessive kinetic work and proposing turns that only require one rotation motor per element.
In the building that we're presenting this month, we can regulate its interior climatological conditions through dynamic shade devices, favouring considerable energy savings. We make use of natural daylight, whilst ventilation is controlled across the whole façade. Furthermore, this modular system permits the pieces to be positioned (horizontally), which allow evacuation and safety in case of a fire.
The façade is composed of a series of modules aligned in a rectangular matrix. The piece is rhomboid in shape and it has a small torsion that allows the horizontal coupling of contiguous modules. The turning axis is slightly displaced from the geometric centre, with the aim of increasing the façade's dynamism and favouring the transition between the different positions.
The façade's aesthetic is based on said dynamism and its capacity to transform itself. Its basic positions, vertical and horizontal, completely alter the building's image and its different programs are designed to make harmonious movements, adapting continuously to climatic conditions.