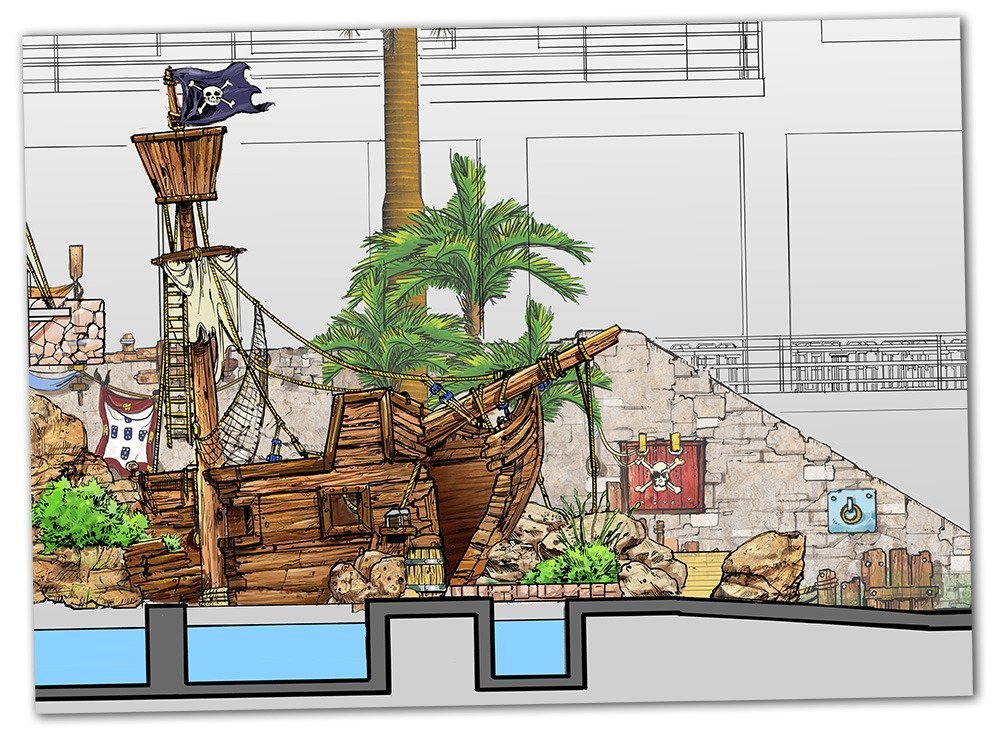 We're participating in the construction of Portugal's first indoor waterpark, in the city of Viseu. Set in the outstanding location of a well known river beach in Portugal, this project forms part of a highly ambitious and extensive tourist project, which includes a hotel, adventure park, campsite, outdoor pools, picnic spaces, jogging circuits and dining areas.
The client has opted for a indoor project, allowing a year-through operation and making the most of the synergies that the complex will generate. The aquatic zone has "The sea" as its main theme. Its exterior architecture is spectacular, with delicate interior finishes and a selection of the latest attractions, all enveloped in exquisite theming.
As in most of our projects, the waterpark has an eminently family focus, with zones and attractions intended for people of all ages. Kamikaze slides, family rivers, a children's pool, wave pool, lazy river and a magnificent spa will allow all guests to find activities to enjoy, or to just relax and have a great time.
We will provide further information as the construction progresses.