This month we're proposing a new game structure for children's pools, based on the classic Chinese puzzle Tangram. Analogous to this ancient pastime, our platforms of different heights are the seven original pieces of the game, called "Tans": 5 triangles, 1 square and 1 rhomboid.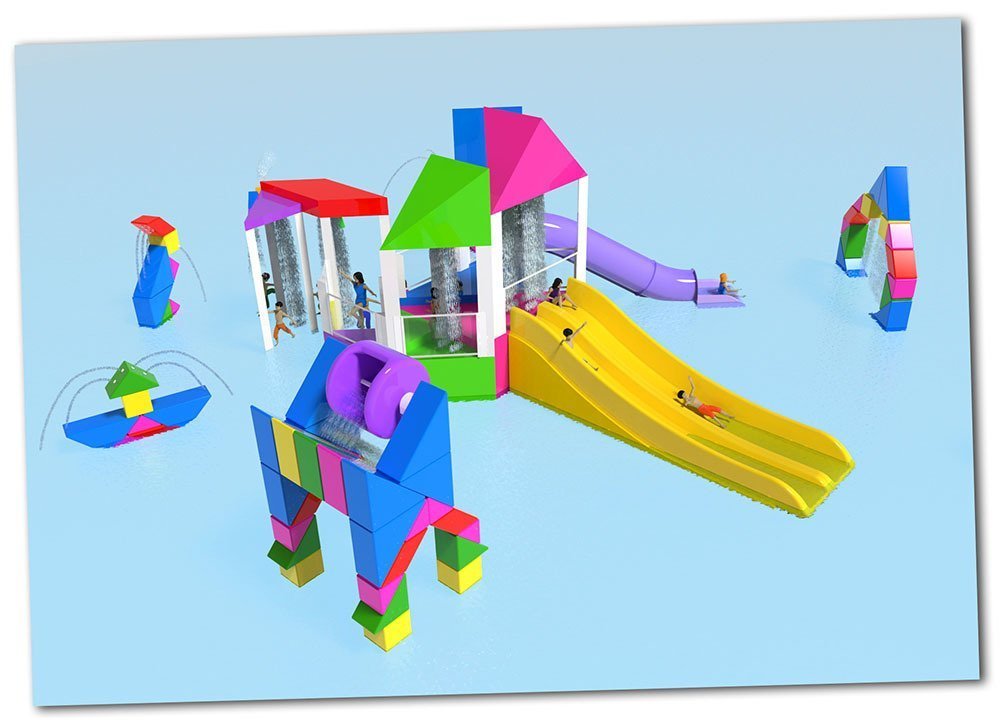 We've designed a system that can be used to configure any of the classic Tangram silhouettes, visible from on high and great as a publicity lure.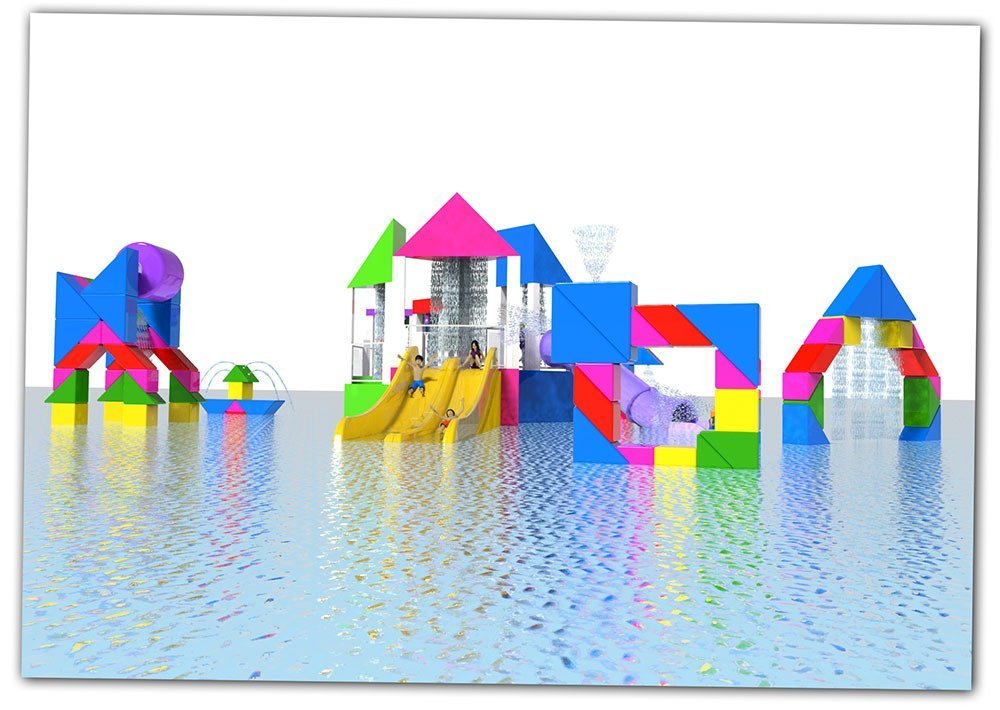 The vision that the children's pool users will have will be of novel geometric shapes in varied colours and sizes. The figures are completed with vertical Tangram outlines, forming shower-arches, tipping buckets or spray totems. They can also be complemented with additional slides, sprays and jets so that the experience becomes a colourful fun puzzle.