Some months ago we announced the start of works on the building that will house our second Canyoning, in the Alpine village of Saint Martin Vésubie. Well, in this edition, we can share photos of the work's progress.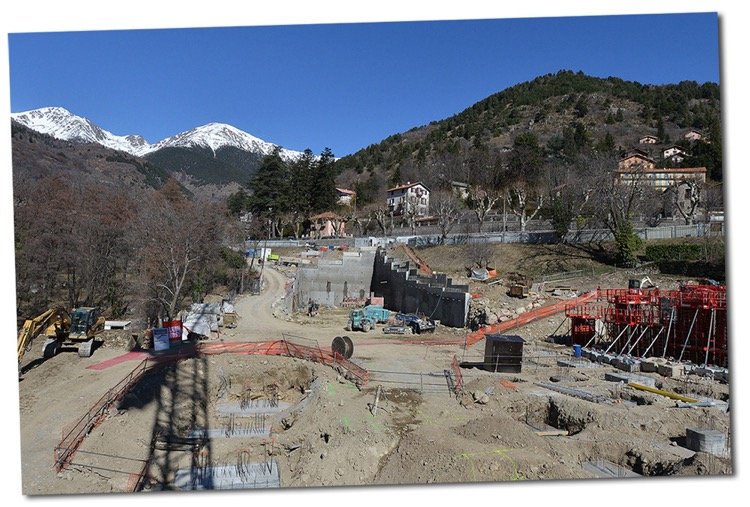 This Canyoning forms part of an ambitious project to create an adventure sports centre that will revitalize tourist activity in the picturesque enclave. With this investment, the Conseil Général des Alpes Maritimes intends to provide the region with a tourist attraction that can be enjoyed year-through, as it is an indoor project and which will deliver a continuous flow of visitors to the area.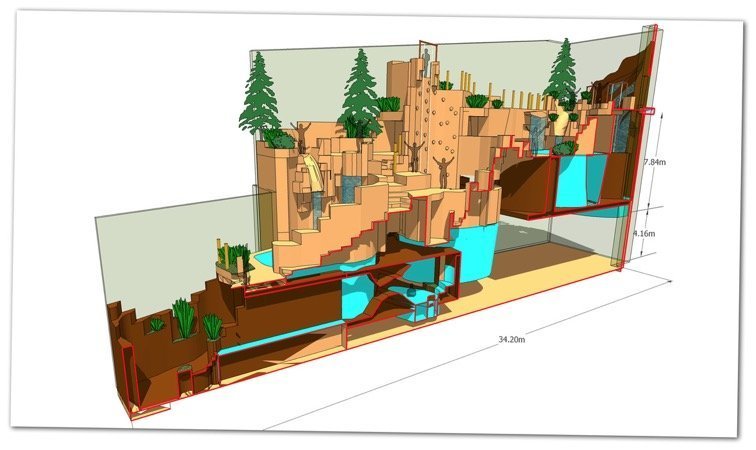 The conception and design of this canyoning course has posed technical challenges for our company, as it is housed in a building that has other complementary activities, (speleology circuit, climbing walls, rock-climbing walls, pools and so on). Both the location and the very design of the building have given us little room to manoeuvre and we have had to undertaken precision design and engineering to optimise the use of the available space and coordinate our works with the other trades.
With the engineering project finalised, we are looking forward to the constructor delivering us the area of the building where the Canyoning will be located, in order to start our execution works. This project will be the second Canyoning in the world, (the first, also designed and built by our company is located in Argeles sur Mer, France) and the first in an indoor environment.