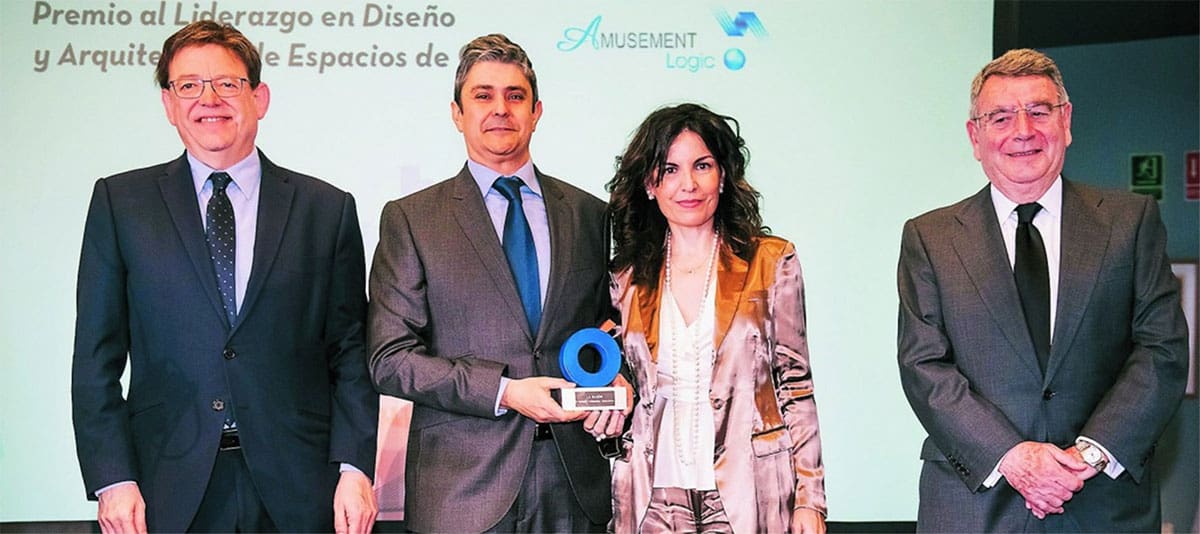 Amusement Logic has been awarded "La Razón" award for "Leadership in Design and Architecture of Leisure Spaces". This prestigious prize, awarded each year by the newspaper "La Razón", was presented to the representatives of the company by the President of the Generalitat Valenciana, Ximo Puig.
One more year, the assembly hall at the SH Valencia Palace Hotel wasn't big enough to accommodate the select representation of the local and national political, business and journalism scene that came to celebrate the awards ceremony.
During the event, the work of 17 companies was recognized in fields as diverse as health, education, innovation and science, having in common their dynamism, creativity, drive and the enthusiasm of their people.
In the words of Iñaki Zaragüeta, delegate of La Razón, Amusement Logic was defined as "nonconformist, that does without saying, dreams big, that what it does is felt and discreetly works relentlessly for the common good. for a better life for all. "
From Amusement Logic we believe that there is no better way to define the philosophy that moves us, to describe what we are and what we do and we are tremendously proud and happy to have been recognized and awarded with such an important award.
We want to share and appreciate this award and satisfaction with all our employees and clients, because without them this successful trajectory of 23 years working in the design and development of leisure projects, working to make the dreams of our clients come true and to make the visitors of the parks happy, and the projects we have participated in, would not have been possible.