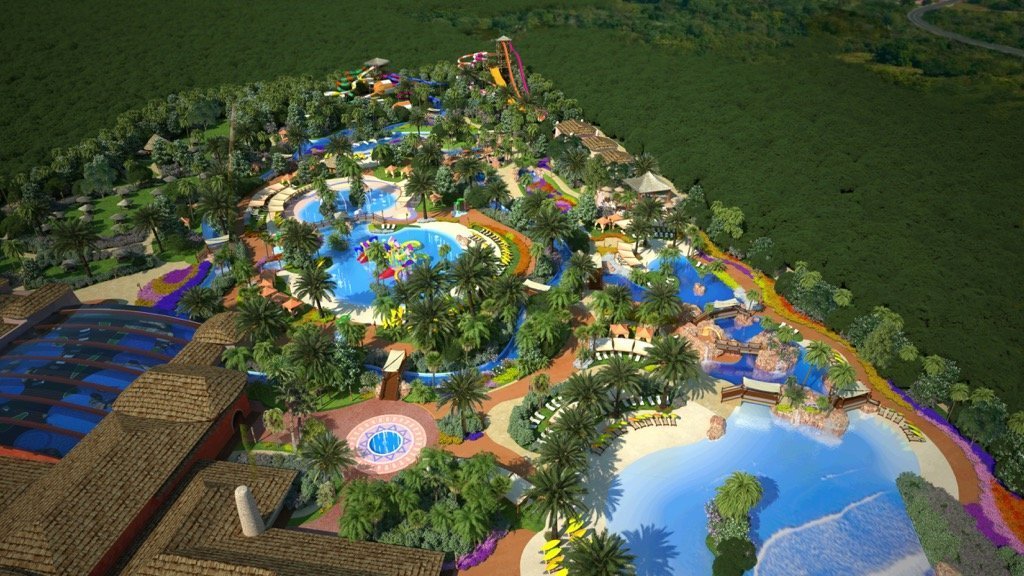 This month we're inviting you to a virtual visit of a waterpark that we're designing for a Nigerian client.
The park is an aquatic leisure project designed for a daily peak capacity of 3,000 people. You can see the project simulation in YouTube by clicking here and don't forget to "Like" it!
It's worth noting the careful landscaping, which makes the most of the exuberant equatorial climate. As there are plentiful rains in the area, we are also proposing extensive shaded zones, so visitors can take cover from heavy rain-showers. This design is a great example of how to adapt aquatic leisure to a seemingly hostile environment and overcome the new challenges posed.
Virtual simulations are a highly important instrument for envisioning a project's finished appearance and as such they become a powerful marketing tool to "sell" and present the project in its initial development phase.