Recently, we presented a new creation, product of the association of Amusement Logic with Kidzmondo, a franchise of miniature cities for children and families. It was the KidzMondo Splash Pad in its outdoor version. Now we present the KidzMondo Splash Pad for indoor use. We combine the educational elements that make Kidzmondo spaces a unique attraction for symbolic play, with the shallow aquatic installation of the Splash Pad. The result is a place of refreshing, safe and fun games for children, with the added value of its pedagogical aspect. Play and education are added together and so, without realizing it, kids develop psychomotor skills, cognitive development, emotional intelligence and socialization.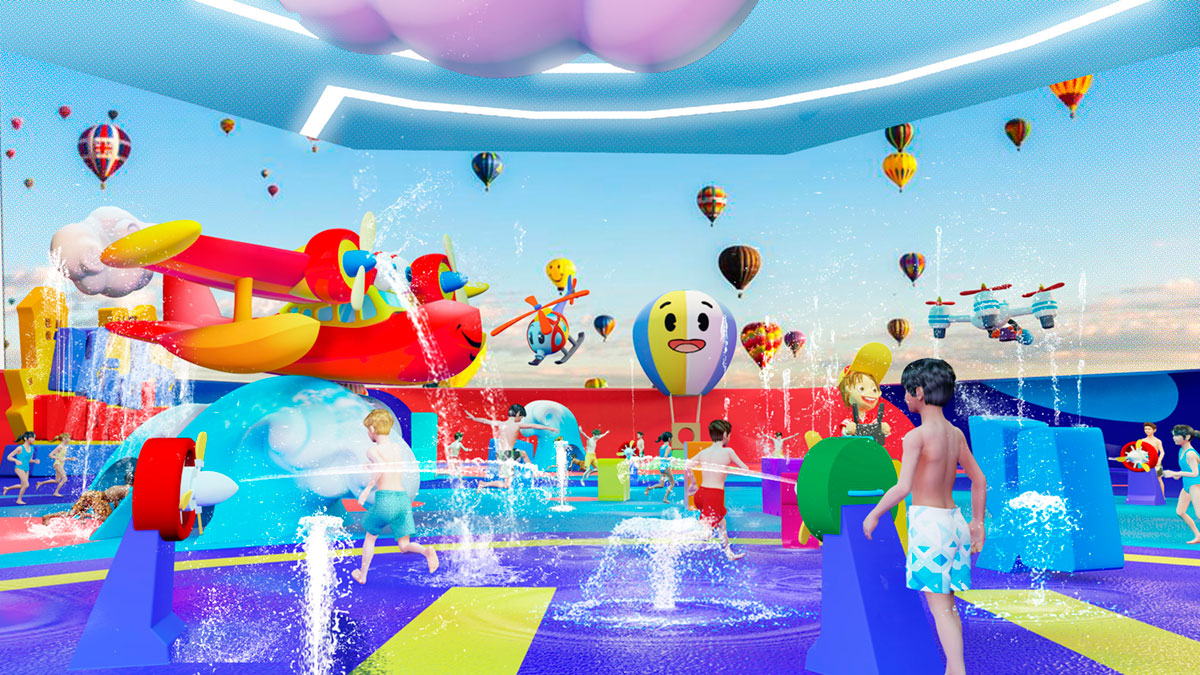 Let's remember that KidzMondo is a universe of theme parks on a child's scale, where kids can fly planes, work as firefighters or health workers, let their imagination run wild as artists, show their skills as scientists and much more. Four characters live permanently in the franchise's cities and act as hosts to their little protagonists: Kozmo, a 10-year-old boy who loves sports, technology and adventure; Ëena, a 6-year-old "perfect little girl" who never stops asking questions and figuring out the answers herself; Dogzilla, a little dog who is the guardian of the city, where he stayed when the Roman children disappeared in ancient times; and Leeloo, a big, wise turtle who constantly daydreams.
The KidzMondo Splash Pad now moves from the outside to the inside, to adapt to any climate. Its operation extends to 365 days a year. It therefore becomes an emblematic attraction for shopping centres, hotel complexes and resorts, sports centres and other recreational and/or educational spaces. This potential is added to the many advantages of its configuration as a Splash Pad. As is well known, this type of installation avoids the risks involved in a pool's depth and substantially reduces water and electricity consumption. Furthermore, the construction and operating costs are lower than those of a similar sized pool. They are also more accessible to children, including those with reduced mobility, thus encouraging them to move freely, without barriers and in complete safety, and to enjoy the interactivity of the games.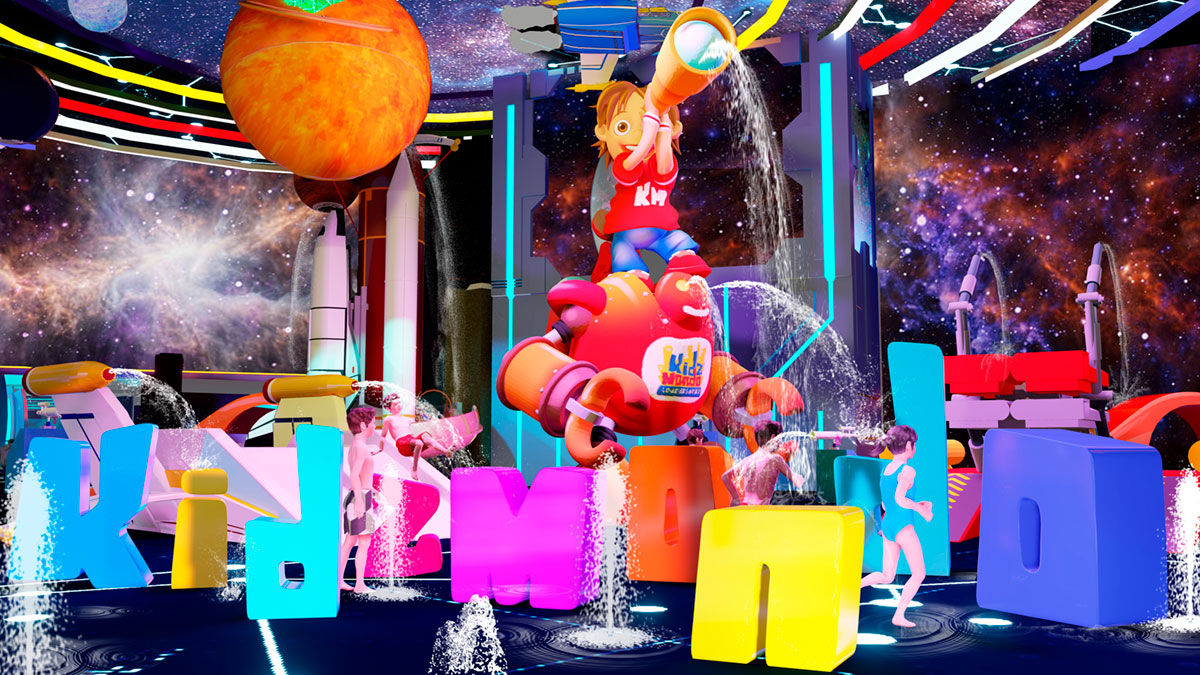 Finally, and to give the facility perspective, a system of large LED screens covers the interior of the KidzMondo Splash Pad. These screens provide vanishing points for the children's gazes, transporting them to different landscapes and settings. Skies with clouds, forests, images from outer space with planets, satellites and galaxies, are just some of the many options available.
For further information, please visit Kidzmondo or the website of Amusement Logic.