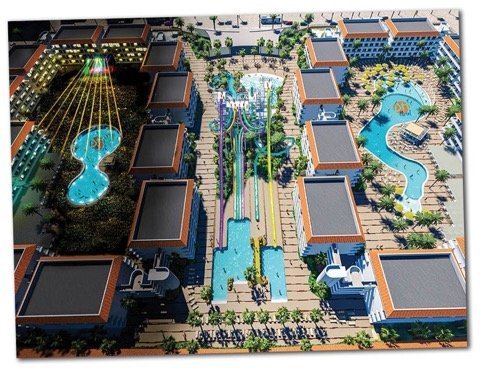 At the end of April, the hotel BH Mallorca opened its doors to the public. It stands out thanks to its completely innovative concept of combining peaceful relaxation areas, together with areas of frenetic activity and partying at all-hours. This hotel is the first foray into hotel terrain of Grupo Cursach, specialised in nightlife and well-known as the owner of such emblematic clubs as BCM or Pacha Mallorca.
The hotel has three well-defined and differentiated areas: an area with relaxation pools, loungers and chill-out. A second area of aquatic fun: a wave pool, several free-fall slides and even a looping slide for those adrenaline-seeking guests. The third area offers an impressive stage area, suitable for over 5,000 people, which will host concerts of some of the world's greatest DJ's such as David Guetta, who will perform in August.
Obviously, the hotel is targeted at a very definite segment of the population: fun-seeking youngsters with purchasing power. The hotel has already hung out the "No vacancies" sign for July and August, so it seems to have made the right positioning choice. In comparison with a general strategy of sun and beach, the BH hotel shows that specialising in a specific segment can be effective and profitable.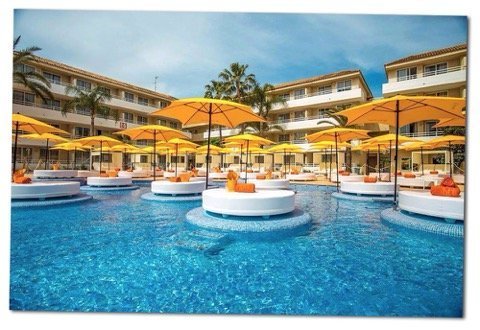 Amusement Logic was the company chosen to design and build the waterpark. The deadlines were tight and coordination with other companies working on the project was complex, which for us makes the success of having achieved the objective of opening on time, if possible, taste even better.