We're working on the architectonic design of an ambitious museum project. A Museum of Contemporary Art intended to house a wide permanent collection of modern works, as well as temporary exhibitions and cultural events.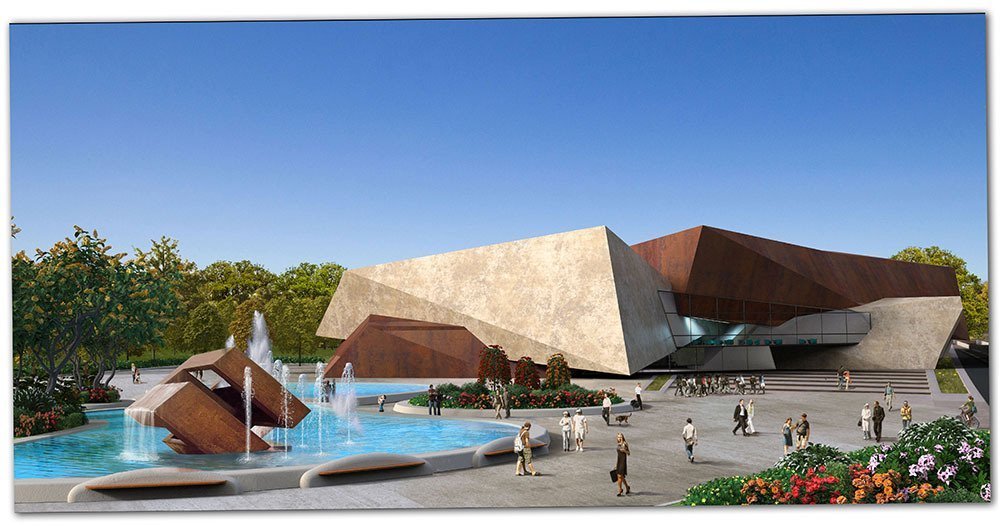 Urbanistically, the Museum is situated in the central zone of large plaza, which has been cleverly bestowed with careful landscaping and where sculptural works can be displayed for the public.
The building, designed itself as a large sculptural work, presents a volumetric play of stone, steel and glass which intertwine to form the different spaces of the enclosure, creating an ordered grouping amongst the apparent chaos. The transit areas are visible from outside, whilst sunlight access is fully controlled, allowing adequate lighting at all times.
The public can access via a central glass enclosure, which structures the whole Museum and from which a journey begins throughout the different exhibitions housed within the volumes that form the building.