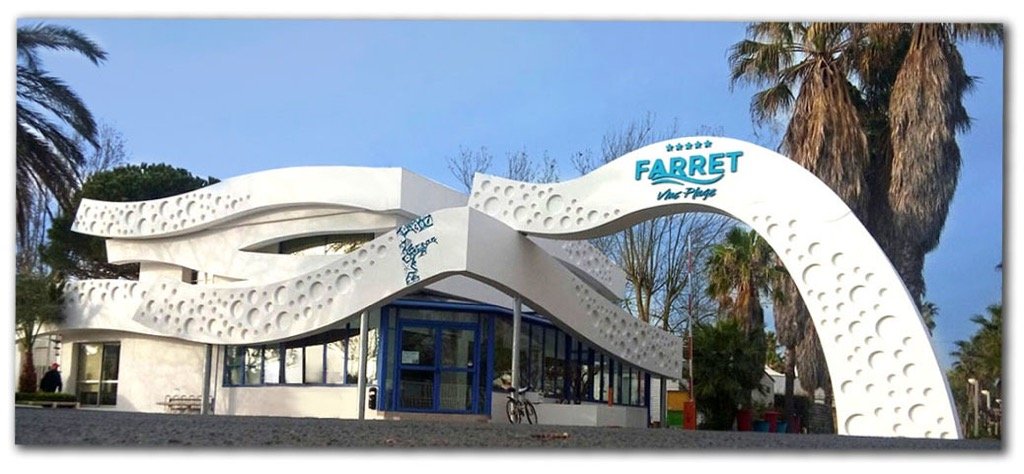 We are pleased to announce that we have finished renovating the façade of the Camping Club Le Farret in Vias Plage (France). It is an important architectonic transformation for the reception building, which welcomes the campsite's visitors and customers.
In record time and thanks to our 3DTECH technology, we have transformed this building into an iconic and representative element that projects a modern and fresh image. The façade's organic shapes that overlap at different levels and form a large arched gateway, evoke sea waves and foam, reinforcing the campsite's personality and creating a quality brand image.
This type of intervention can be carried out on existing buildings and in a short time, as was done in this specific project, thanks to the versatility of the 3DTECH solution. Please feel free to consult with us regarding a proposal tailored to your needs.