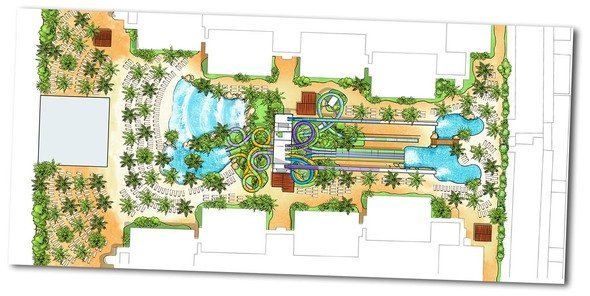 Highlighting the need to maintain a generalist profile, or specialise according to the maturity and degree of market development, we are presenting a new project on which we are working and which responds perfectly to the strategy of specialisation.
It is well known that Spain is a highly developed and mature tourist market. Within Spain, Majorca is a great example of a specialised market, to the point that the island is geographically segmented, according to the nationality of the tourists it hosts. We can therefore find clusters aimed at German, British, Nordic and Spanish tourists.
In such a developed and complex framework, Grupo Cursach is the largest nightlife group on the island and a perfect example of specialisation, as it has for example, nightclubs or clubs specifically aimed at German tourists.
Elaborating further on this specialisation strategy, the Grupo Cursach has just announced the opening of a new four-star hotel complex, focused towards young foreign tourists with high purchasing power, a similar profile to that of its clients who visit the nightclubs and leisure complexes.
To attract said public, the hotel will offer its guests free entry to the group's nightclubs, free wi-fi throughout, an exclusive lounge area and an Ibizan-style chill-out. As a star product, it will have a waterpark with attractions that are unique in Spain, specially designed for generating adrenaline amongst its users. Grupo Cursach has entrusted the design and construction of the waterpark to Amusement Logic, S.L.
Compared to other hotel chains that opt for destinations such as the Caribbean, which are more exotic and have reduced costs that allow more economical prices to be offered, Grupo Cursach is choosing a consolidated, mature and saturated market, but one it knows well. It shows that niches can be found by positioning oneself in a developing segment and by offering a studied, new and quality product. From this Newsletter we would like to congratulate Grupo Cursach and thank them for trusting in our company.