Welcome to the most exciting water adventure! The Amusement Logic's Design Department presents a sea-inspired new water themed attraction. With it, water parks, hotels and resorts, campsites, even shopping centres or other leisure and tourism facilities will offer visitors, guests and tourists a new and unique experience.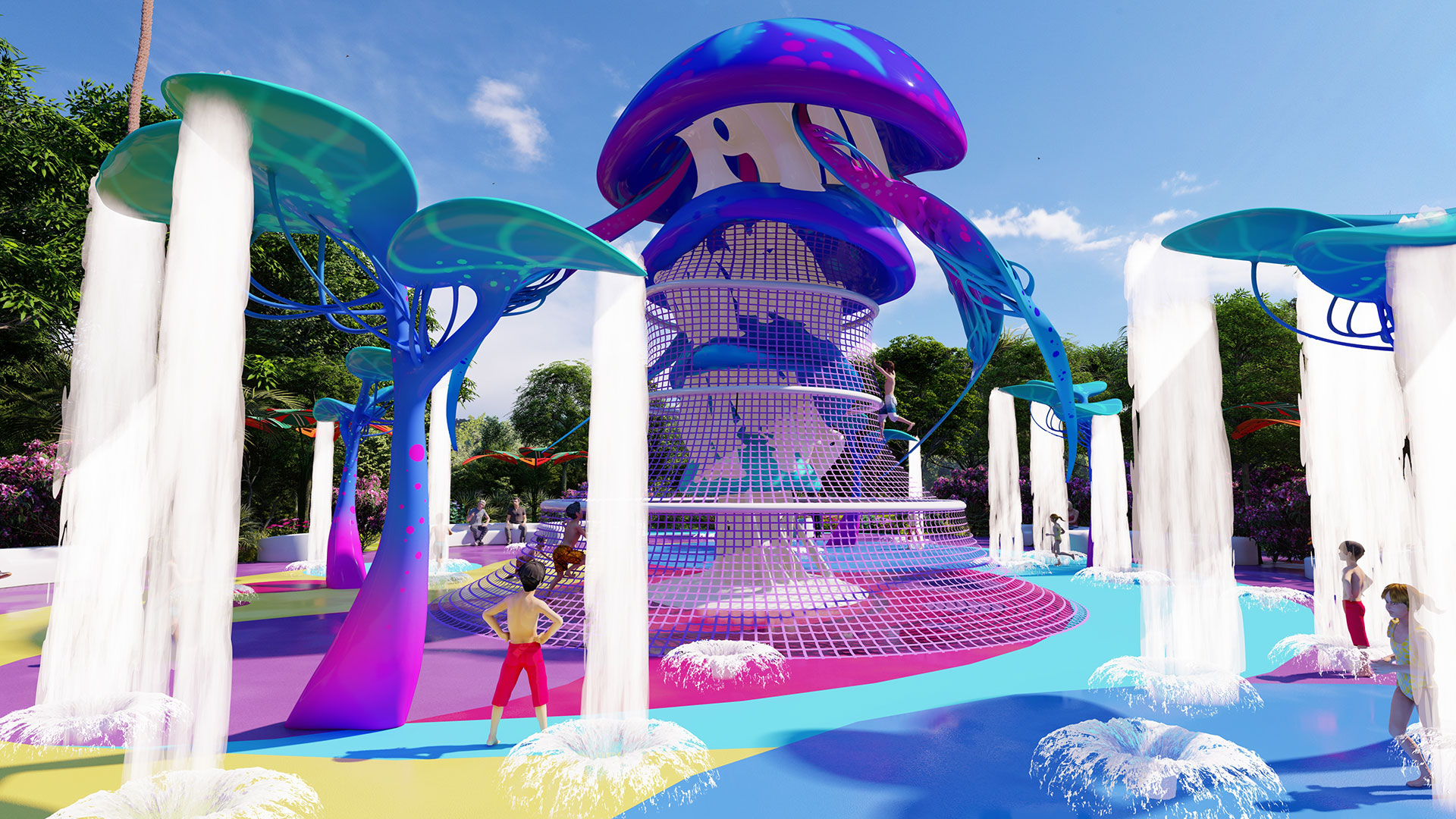 It's Jellyfish SplashPad, a giant central jellyfish figure wrapped in nets, for children to climb and play on whilst cooling off in the surrounding water jets.
This activity is perfect for a hot day, or to complement an afternoon of summer fun at any water park, hotel or resort, campsite, shopping centre or other leisure and tourism facility. The seabed theming will make kids feel like explorers of an underwater world where adventure awaits.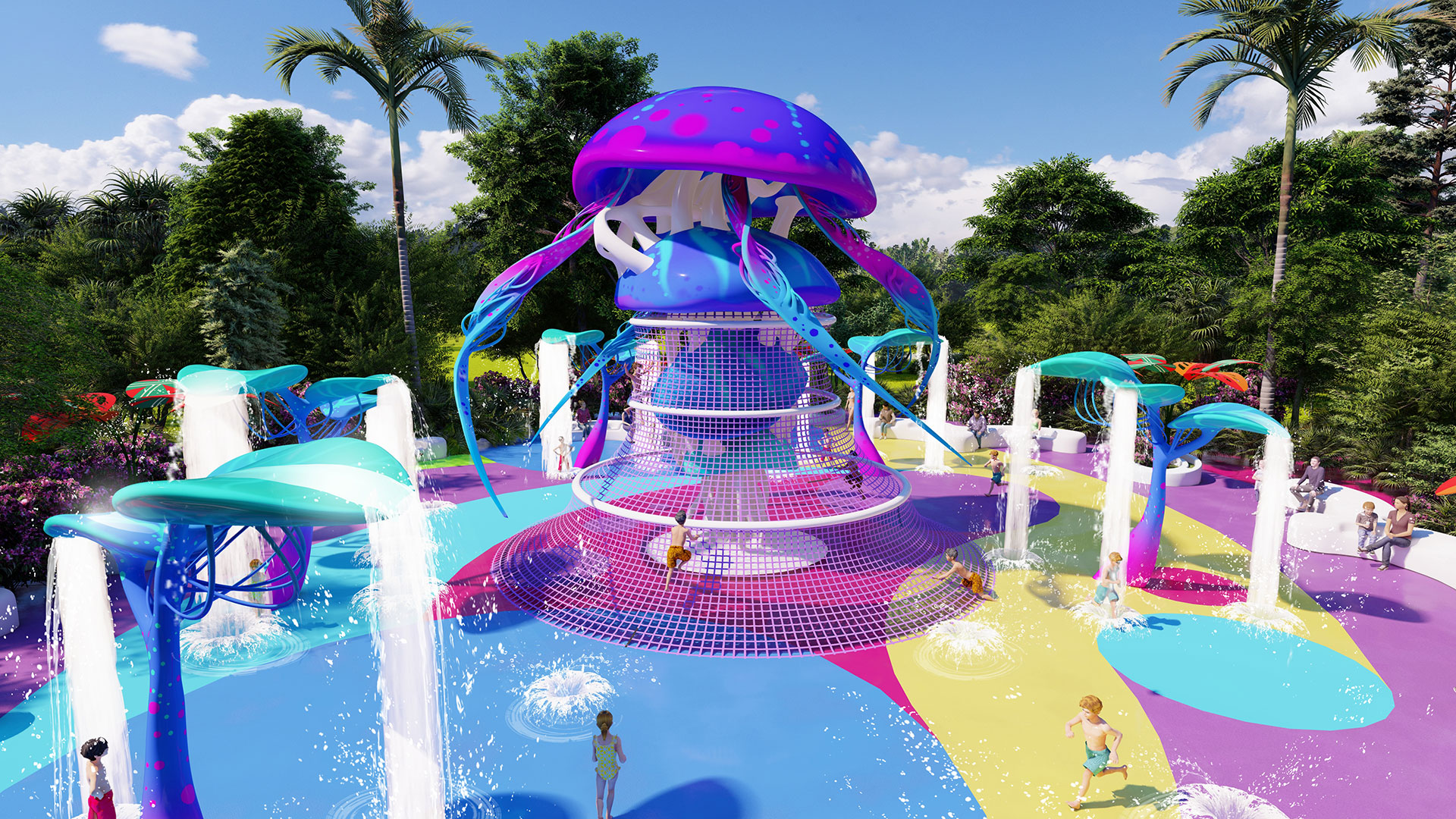 Amusement Logic has safety as an absolute priority, which is why all the components of Medusa SplashPad are designed to guarantee maximum fun for children in total safety – there is nothing more exciting than playing in a themed water attraction!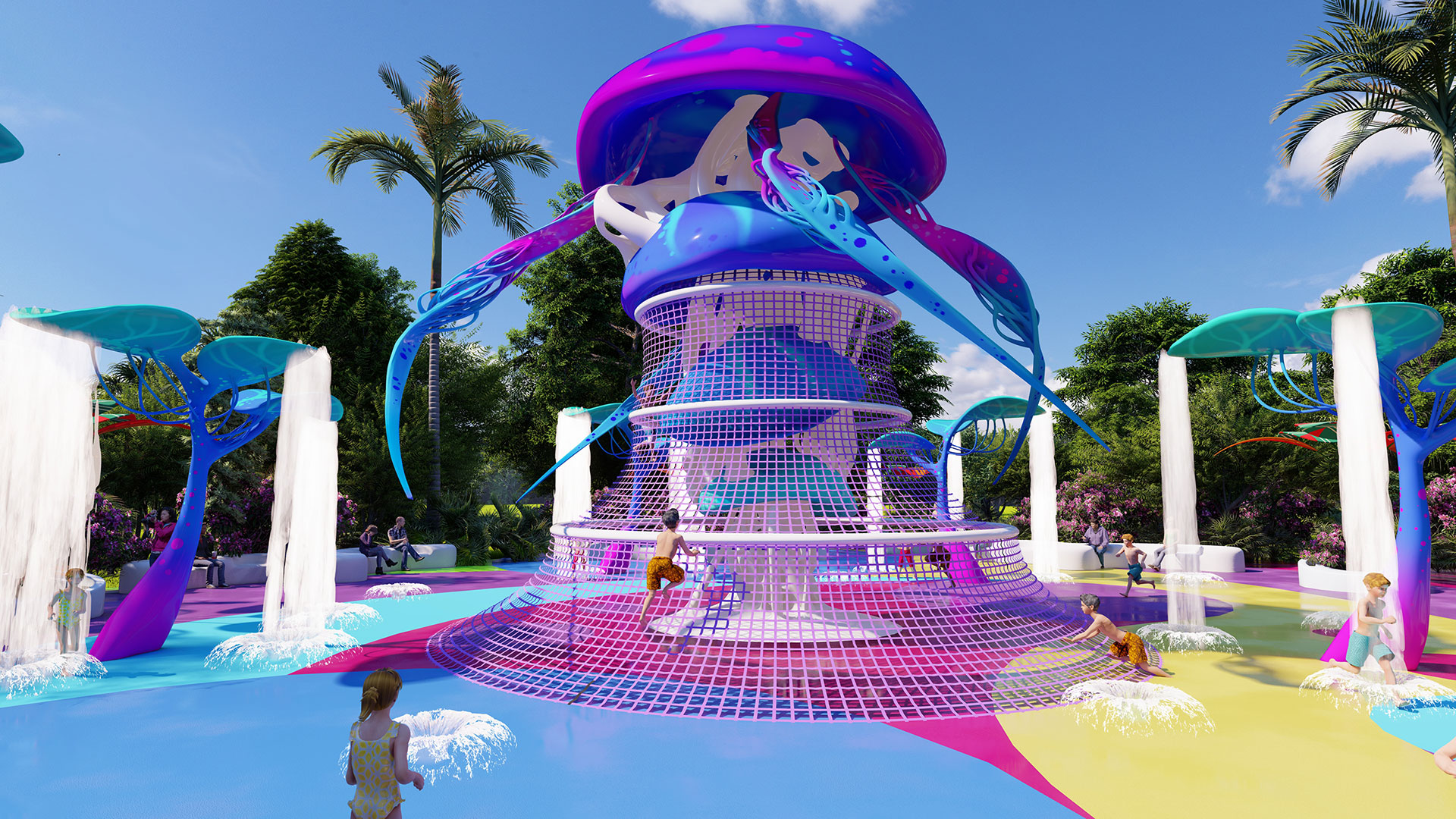 By José María Reyes, designer in Amusement Logic's Design Dept.