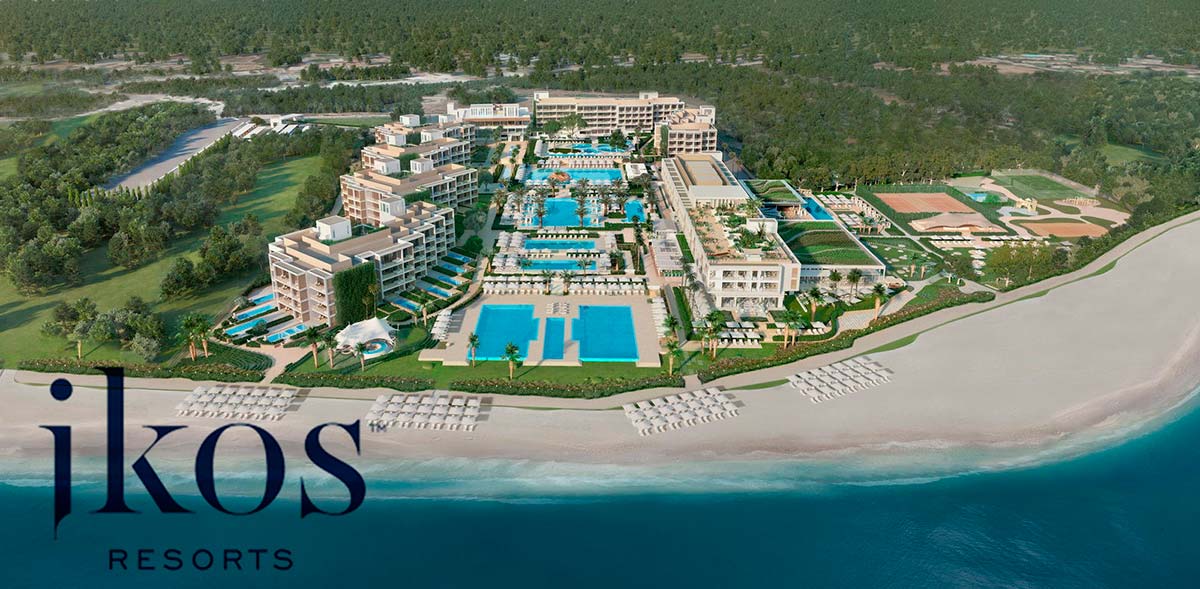 The hotelier Ikos Resorts is moving ahead with the construction of its first hotel in Spain, in Estepona, Malaga – the Ikos Resort. It will have seven restaurants, first-class sports facilities, a theatre, outdoor and acclimatised pools and a spa and it's forecast to open for 2020. It has an investment of 150 million Euros and aspires to be an international luxury all-inclusive establishment.
It will be executed by the groups Acciona Construcción and Sando, who will be responsible for the rehabilitation, refurbishment and expansion of the existing Princess de Estepona hotel. The complex, located in Estepona, (Malaga), has seven buildings shaped in a U, of which five will be dedicated to the 411 rooms, whilst the two remaining ones also include the hotel's services and common areas. It will have seven restaurants for an exquisite gastronomic voyage. Said buildings will surround a central zone, where there will be different pools and various service modules.
It aims to be a luxury, exclusive, beach-side resort, with more than 9 hectares of beautiful gardens and leisure facilities, including 11 indoor and outdoor pools, with a total area of water of 4000m2.