We're developing an architectural project, which includes the design of an exclusive Hotel in a protected tropical-jungle environment. Together with special temperature and humidity conditions, the strict requisites regarding environmental and visual impact have posed a challenge for our Architectural department. On a mountainside surrounded by jungle, we have designed a leisure and relaxation complex, which whilst being functional, integrates with nature and complies with all environmental regulations for this protected area.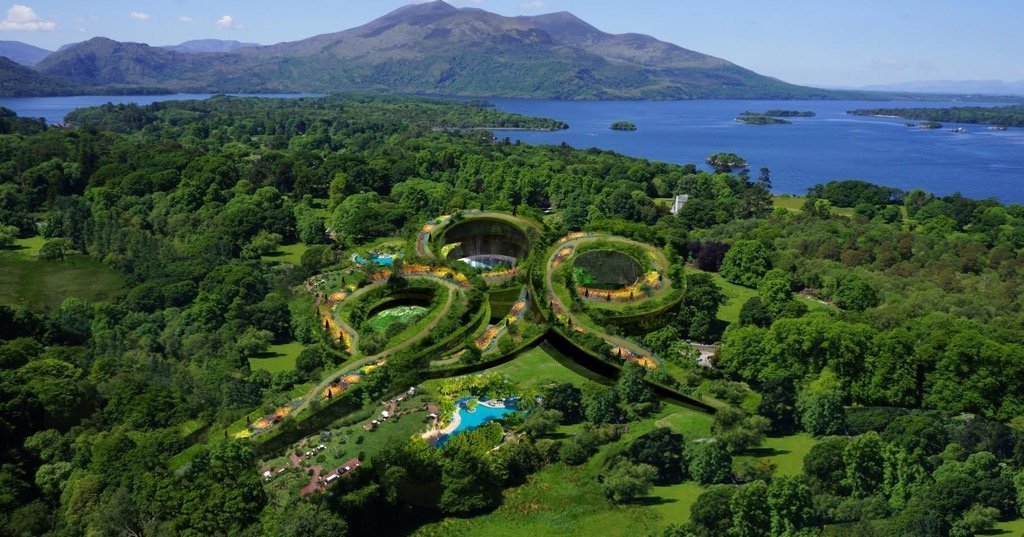 The building makes use of the mountain's slope and includes three tangential circumferences, which shape and give the complex its identity. The rings house common-spaces and they recreate three large cenotes, using large waterfalls, rocks and natural vegetation. Furthermore, all the aquatic areas area communicated with caves and underground rivers, creating spectacular environments that are aesthetically pleasing and suitable for adventure.
The space is an ideal place for family leisure and relaxation, where all members can enjoy privileged panoramic vistas during their stay, relaxing in the subterranean waters that form the SPA and enjoying sports such as scuba diving, canyoning or climbing.